 CyanicPanic's Clan

It's clear that everything will never be the same again.
Mighty Lair
of the
Wispwillow Grove

Corwen | She / They / Any |

INFP-T

---

Ravenclaw | Arcanite | Dreamer


xxxxxxxxxx
xxxxxxxxxx

Hi, you can call me Corwen or pretty much anything! I'm just a curious and quirky introvert with an affinity for imagination, and my nerdy daydreamer tendencies don't bite (neither do I)! I apologize if I come off as insensitive; I'm probably anxious and/or finding it hard to express my true feelings through a screen. I'm happy to be with this fantastic FR community and you.
I accept random friend requests
!
---
Some FR facts I guess...
Welp. Looks like I started a
new flight
.
Yeah...I suppose I did start the yom spiders army...
I'm saving up to move back to Arcane (my original flight)!
I hoard

Crow
, and a collection of other things!
My broadcast consistently changes between yom spiders and other broadcasts.
Save the Imps!

01010100 01101000 01100101 00100000 01101101 01100001 01110100 01110010 01101001 01111000 00100000 01101000 01100001 01110011 00100000 01111001 01101111 01110101 00101110
---
To Admins:
I access Flight Rising on multiple devices, so my IP address may change frequently. Thank you for your hard work!
---
Usernames:
RavenFearsome
Fateweaver
Hypersense78
CyanicPanic
---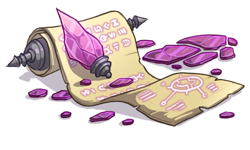 Starspine Atheneum
All that we see or seem
is but a dream within a dream.
xx
On the western edge of the Starwood Strand, there is a large clearing blanketed by a starry canopy of sky-scraping trees. In the center of the clearing, mystical hymns and flowing rhythms echo out from a towering library magicked out of pure stardust. Inside reside studious dragons and spirits, living quietly under the protection of their leader, the Author.
xx
The Author lives at the very top of a seemingly endless spiral staircase, in a sparkling, hypnotizing round room lined with shifting rows of books and patterned walls of flashing runes that magic those who enter into a state of pure confusion. The Author, said to be made out of the same starstuff as the entire library itself, is also said to have scrawled the clan dragons to life in the pages of a book she keeps strapped to her side, and lives by flickering candlelight, writing and rewriting the world around her.
xx
The fictional residents live in networks of rooms off of the upper floors of the library, governed by the Author and her Council (which are also catalogued in her Book). The Dreamers of the Starspine Atheneum are friendly but wary and untrusting of others, with tendencies to shut themselves away from clans outside of their own. Most are not fighters, but many are talented scholars and powerful mages, dedicating their lives to the protection of the Book and the library itself, determined to leave behind paths of intelligent wisdom (and absentminded folly) by opening gateways between worlds.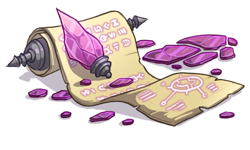 ---
To-Do List:
-Write lore
-Become a millionaire
-PLAY FR MORE
-Stop impulse buying for Arcanist's sake
-Move back to Arcane
-Write a better to-do list
Recent Clan Activity
[View All]
02/05
Birthed new hatchlings!

01/23
Birthed new hatchlings!
2 Fae Female

01/19
Became friends with Haddork.
Maybe in a few years they'll write a buddy comedy about you guys.

CyanicPanic's Friends (105)







View All