Requacy's Clan

FIVES DESERVED BETTER
Ancient Lair
obscured in the
Leviathan Trench

You enter the deep blue, and immediately have regrets.






The Leviathan's Ribs Clan dwells in the depths of the Leviathan Trench, and is spread out in a forgotten cave system. Many secrets hide within. Some lay forgotten, others well-known. All are dreaming. But some... some... some are awakening.


(Slight flash warning)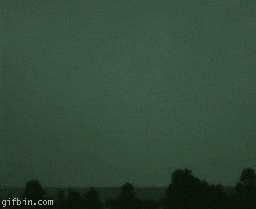 About me, the player.

Note: I am currently going through some depression right now (2021 is very mixed right now), so I might be a bit dysfunctional (I can confirm: I am most definitely dysfunctional right now). Please be gentle, but it's alright to call me out if I do something rude.


Please, call me Requacy.

Genderqueer, currently They/Xe. Asexual/Aromantic Eldritch Horror with a passion for marine mad science. I can rave about dragons or nature for a monstrous amount of time. I always use the American Gothic font. Why? I do not know (although it is connected to my difficulties with the basic FR font).

When I finish my rewatch of TCW I will either reinstate my "My name's not Frankenstein, it is- *Frankenscreaming*" broadcast or my new "*Frankens Your Steins*" broadcast idea.

Note for Staff: I use multiple devices.


I hoard most invertebrate, turtles, reptile/amphibian, and eldritch/science-related items. Also tailcoats.

I have a handful of interests, but they expand deeply into many different pieces of fiction and sub-interests. The interests are: Science/Alchemy, Dragons, Nature, 1790's-1810's, Frankenstein/Cellular Reanimation, Jurassic Park/Dinosaurs, Speculative Fiction/Evolution, etc.

Recent shows: Fullmetal Alchemist: Brotherhood, Jurassic World: Camp Cretaceous, Alien Worlds, Star Wars: The Clone Wars (rewatch).

Sometimes I don't get irony or sarcasm, but I normally do. Please tell me if I accidentally misinterpret something. You have the right to call me out if I do something wrong.

Please, if possible, do not try to assume my emotions. I have a bad time with this and can become hot-headed when it happens. Still, call me out if I did something wrong.

Lore is under construction, please stand by :)

(Dear heck will I EVER write down my lore here? This is unhealthy)

I actually have more diverse dragon opinions than it appears, but I'm very good at procrastinating and I never buy breed change scrolls... dang it I really need more Snappers.




Thank you so much to the wonderful Amayai for this beautiful achievement!




Dream Dergs!


Lichtenberg Figures






Last Leviathan






Ignis Lux






Sapphire Dreams






Made From Clay



Recent Clan Activity
[View All]
07/19

Became friends with EpsilonWingS
Maybe in a few years they'll write a buddy comedy about you guys.

06/28
Became friends with Horrifying
Maybe in a few years they'll write a buddy comedy about you guys.

06/18

Became friends with Strangeflesh
Maybe in a few years they'll write a buddy comedy about you guys.

Requacy's Friends (77)






View All