 LogrithmGames' Clan

Dragonrider, Dragonwatcher, Dragonslayer, Dragonhunter...
Venerable Lair
carved into the
Cloudscrape Crags
Profile is a WIP. Unless otherwise mentioned, all dragons are hetrosexual and omniromantic and adhere to biological sex when given a gender identity. If you ask to be a friend, expect to be asked why. I accept random friend requests assuming you have good reason to or i know you from somewhere else.
You land on one of the many glaciated masses of the fridgid floes, wondering why this one looks so odd. Upon approaching the structure, its remains long-chilled from the cold climate, you explore further in. As you wander the empty tunnels within the derelict "Structure", you hear noises and the tunnel is lit up by artificial lights. As you follow the noises, you realise that the "thing" is not from Sornieth, barely functional, and inhabited by a clan...
Welcome to The Star-Weyr!
---
---
LORE


The Star-Weyr, is very literally, a wrecked star-Weyr. Built within and around the remains of Brightblade's Crashed starship (which technically he stole to save another dragon), The Star weyr has become a figurative magnet for dragons who are viewed as unusual in very unusual ways.

Its first unit of trouble came from its diplomats. This was mostly your typical political squabbling, but one of them, Lucis Furor, had become a host for the Shade and its intentions. Later those intentions became clear when it moved fro the dragons body into that if an "emperor"

Mortis, the Emperor in question, slowly began to become more feral after the incident. later, from a combonation of many different actions, he becan to attempt suicide yet again. First by vaporizing himself in the ashfall waste, an attempt which he was rescued from, then in the wyrmound, producing the largest emperor Sornieth had ever known. This began the fall of the Star Weyr and its clan...

---
THE INHABITANTS

The star-Weyr's inhabitants are rather friendly to each other, there is tension every now and then, but it vents off fairly quickly. Theese dragons vary in reality from a clockwork wildclaw automaton to her very real "brother" and all seem like they live happily with each other.

Stratus's Workshop

There are about fifty dragons that dont seem like truly reas dragons in the clan. Their metallic bodies move like the bodies of dragons and their voices sound like those of dragons and they do normal dragon things, but something about them seems...off, not real about them.
---
---
---
---
INHABITANTS OF THE STAR-WEYR
The Star Weyr's Inhabitants seem friendly, and they are. They just seem distand in a way you cant quite fathom. They host all kinds of colors, shapes and sizes, using the bunks of the structure as their individual lairs. An entire bunk has been completely layered in a transparent, sticky mess that looks like it has been taken over by several Faes for quite some time. Another holds a sleeping dragon who looks like he is having a bad dream. All of the dragons feel at home here.
DIPLOMATS OF THE STAR-WEYR
All clans need a voice and face in the eleven flights. The diplomats provide just that. Although their different backgrounds cause typical political squabbling, The twenty-four diplomats are still effective at expressing the clan's wishes.
Stratus's Workshop
Developed by Stratus, one of the clan's lightning flight reps, The Cytherlings vary from clunker coatls to a Bogsneak who cant seem to shut her mouth. Their reflective bodies are the only indication that they are not real dragons, a true monument to Scientific progress
---
---
---
---
Please dont read the rest of this page. It is super messy and needs cleaned up big-time.
You're probably here for a reason (even if its surfing, its fine), so go ahead and look at the dragons in this lair(or Weyr if you read really old sci-fi such as Asimov, mccaffrey, Henlien, or card).
To-Do List:
1. Obtain at least one male and female ice dragon of each breed with the following genes:
Metallic, Alloy, Circuit
2. Start a hatchery on the dragon sales forums
Also:
1. Clean up my Weyr and Lore (and keep my userpage clean)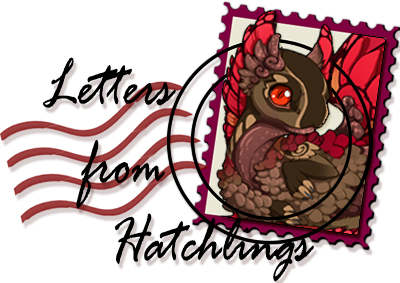 Great skins:
Accent: Hydrone
Accent:Electric fledge
In-lore alliance with @CirrusAscending
Banners and Links below:
Recent Clan Activity
[View All]
02/14
Birthed new hatchlings!

02/14
Birthed new hatchlings!
1 Fae Male, 1 Fae Female, 1 Spiral Female

02/14
Birthed new hatchlings!
1 Fae Male, 2 Fae Female, 1 Mirror Male

LogrithmGames
User ID:
437169
Date Joined:
2018-12-13
Birthday:
February 28
Forum Posts:
3804
225

107



LogrithmGames' Friends (10)





View All