IntoTheStatic's Clan

We know you are watching us...
Mighty Lair
on the
Star Wood Strand
The mission has been completed. The uprising successfully rescued and transferred rare-eyed dragons out of the clan. SystemError can Rest In Peace. Progenitor can burn in the eternal arcanic fires.
This is my final goodbye. I will not stay much longer. If you want any of my giving away dragons, let me know.
Deep in the Starwood Strand, the remnants of a once great clan lie among overgrown branches and vines. The sleeping bodies of tundras, covered in moss and greenery, are littered about between holes and scorch marks on the ground. It looks like a great battle transpired here. In the distance, the sound of static emanates from the wood. Upon approaching the noise, a dark Snapper etched with runes and concealing his face with a paper mask comes into view. He sits beside a torn banner bearing the Arcane sigil. Behind him is a gap in reality, a tear in the fabric of the universe, and inside is endless static. If you ask what happened here, the only answer he gives is this.
"
One upon a time, there was a clan of the Starfall Isles that sought to prove the Arcanist was the strongest of all the deities and would conquer Sornieth. The parents of the clan hatched a primal male, and he cast the two into a rift of static. He began to build his empire, training mage after tundra mage, fathering offspring, until another primal was born. Enfuriated, he cast this one into the static as well. However, the clan-maker found the primal-eye, and the two together trained their own army to retake the clan. Once they were strong enough, the rebellion attacked, and with a final burst of ancient magic, the primal-eye put both armies to sleep. At the end of it all, the usurper and his father disappeared into the static, forever to drift alone. The survivors left the clan, never to return, for a place they had been promised by a friend. Only one can say where they are now. That is all. Goodbye.
"
He points to a large stone in the distance. It seems to have information carved into it. It looks quite old.
.
.
.

T h e
C h o s e n

.
.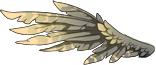 .
L o r e
.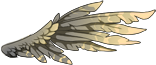 ....


We understand. We believe. We alone have the power to conquer the universe. We have seen you who watch among the stars. We have peered through the static, into the beyond, and seen a world not like our own. But, we do not sell our secrets for free... there is a price for everything in Sornieth. The question is...
What are we willing to pay?

The clan was lost. Magic lay untapped at every turn, yet our leader, SystemError, did nothing. We were plagued by Beastclans and starvation, riddled with disease and fraught with distress, yet our leader did nothing. Every opportunity, every chance we had to better ourselves in the great eyes of the Arcanist, our leader did nothing. Our family grew, and with it came more and more problems. Until one fateful day...

Had the Arcanist known what would happen when he gifted our god with primal eyes? Runes etched into the very fur, nay down to the bone, enhancing his magical sight and giving him abilities we never could have dreamed of.

Progenitor, we called him, a god stepping among us, directing us against our incompetent leader, rallying us against the Beastclans, driving us harder than ever until our food stocks were plentiful. He brought us to salvation, he made us strong, he is the reason our clan is still alive. And our old leader, SystemError? His mate was sent to the Arcanist for ideal punishment, while we cast our leader into the never-ending abyss of static void. He drifts very near the surface at times, and we still hear his calls to us...
But he is not worthy.


.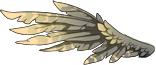 .
G o a l s
.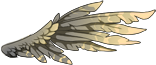 25-50+ Prime Mage Tundras
Gene set: Triple basic
Color set: Iris-Turquoise/Silver-Midnight/Any
10-20+ Static Walkers
Gene set: Iridescent, Crystal, Metallic/Alloy, Facet, Shimmer/Basic, Capsule, Circuit, Filigree, Firefly, Opal, Ghost, Glimmer, Runes
Color set: Gloom-Midnight/Gloom-Midnight/Magenta-Pearl
End goal: Have an army of magic-wielding tundras and static-walking night terrors to snuff out every other light but the stars' and give this wasted land to its rightful arcane rulers.
Progress:
24/50 Mages
7/20 Static Walkers
1/20 Vials of Glowing Sight
1/0 Uprisings >:(





.
.
.
.
T h e U p r i s i n g
.
....


It was a foggy winter morning in the Crystalpine Reaches. A sense of excitement riddled the air, magic pinging between every airborne particulate. Today was a special day for the clan.

A nest had been laid by the Progenitor himself and his chosen mate, and it was finally time for it to hatch. Should the newborns have eyes that were anything but common, they would be sent off to the Arcanist. Hopes were high. The clan needed as many Mages as it could gather if it were to ever conquer Sornieth.

Lo and behold, the first cracks began to form as the eggs rocked in their magic infused enclosure. One by one, the shells were pierced by furry paws and little faces. The clan watched in awe and inspiration as the newest brood emerged to take its place in the dimly glowing morn. Yet, as the hatchlings finished removing themselves from their casings, a soft pink glow illuminated the faces of the onlookers. Awe turned to shock and disbelief. Gasps and cries rang out in the crowd. How could there be... another??

When Progenitor saw the familiar markings on his daughter's face, his cold heart flashed with fear, then burned with rage. He lashed out, screaming at his sisters to send the other Mages on their way, to not let anyone disturb him, not even the mother of the retched children. The babies were crying. Progenitor roared, grabbing them, staring down every inch of them. Primal eye! Goat eye! What fiend had robbed him of an honorable birth? Even the last child of the three was uncommon!!

Overcome with rage, Progenitor snatched up the two offending children and hurled them deep into the static, just as he had once thrown his father into the crackling void. The hatchlings were screaming, clinging to one another as they drifted further and further from the light, with only the magic emanating from the primal one's eyes to give them solace. As for the third child, Progenitor handed him over to be trained, sold, and exalted. He never spoke of the two he had disposed of again. That night, their mother wept and prayed they were safe.

Whether by the Arcanists' ear or some other cosmic deity, the prayers were seemingly heard. As the hatchlings clung to one another, they found strength in their bond as siblings, as twins. Not long after they had been cast into the static, SystemError somehow managed to recover them. He saw the powerful runes etched into the one hatchling's eyes, and he knew why the two poor younglings were here. From that day forth, he protected them, sheltered them, and kept them safe from the Static Walkers and other eldritch creatures that walked the lines outside of reality.

The hatchlings grew into fine tundras, bursting with magical capability. With SystemError's help and gentle guidance, they trained to become fearsome warriors, adept in the Arcane magics. Although they were trapped in the static, they dreamed of a world where every drago was accepted for who they were, and dragons were not judged by their eyes or their skills. The twins learned of Progenitor's tyranny, and they wanted to end it, once and for all.

And so began the Uprising.


.

Recruit and train enough mages/fighters to overthrow Progenitor's rule (15-20+)
Rescue other primal eye offspring from Progenitor's wrath
Build a new republic that teaches equality and stabilize relationships with other elements
Progress:
2/20 Recruits
Still stuck in the static
Recent Clan Activity
[View All]
03/23
Birthed new hatchlings!
1 Ridgeback Male, 2 Ridgeback Female

03/16
Birthed new hatchlings!
1 Mirror Male

02/03
Birthed new hatchlings!
3 Tundra Female

IntoTheStatic's Friends (1)
View All