Moonstone191's Clan

BOW DOWN BEFORE QUEEN!!!!! XD jk lol!!
Mighty Lair
of the
Starwood Strand

MOONSTONE CLAN QUOTE
The future belongs to those who believe in the beauty of their dreams and that Life can only be understood backwards; but it must be lived forwards.
(Outfit project)
The Crystal Queen
HELLO! And welcome to Clan Moonstone I'm Crystal the Mascot of this clan. Please keep in mind that I have projects on the way. So pay attention to my adoption tab. Thank you and continue to the clan bio down below.¥
CLAN BIO
DarkWhispers was the founder of the Moonstone clan, she is a young leader who still needs a bit of leadership training. With her new mate kir on her side together Kir will teach DarkWhispers how to lead. Kir was once a leader in his previous clan and with DarkWhispers strength and his leadership knowledge together they will keep the clan standing.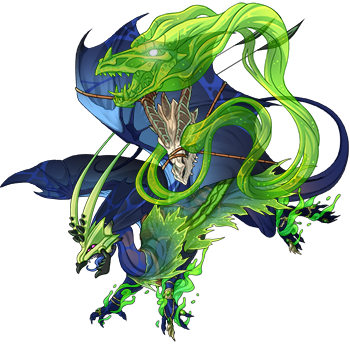 Ever since there arrival at the arcane territories DarkWhispers clan has been targeted and ambushed by a shadow clan
Ruled by a ruthless dragon name DarkAges. (Own by @Swapfell10) Ever since then DarkAges has been captureing DarkWhispers clan members and torturing them keeping them hidden from the rest of the world, forcing them to breed with strangers they don't know. With half of the Moonstone clan members still missing, DarkWhispers continue to seek help from other clans. If only she knew what was going on.
MEET THE MAIN DRAGONS OF THIS STORY
Meet Kir male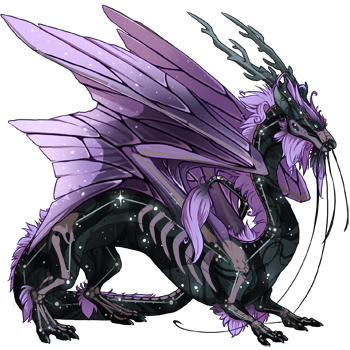 An elderly male dragon who came from a thunder clan.
Clan purpose:
The clan's story teller and seeker.
He's new to clan he is smart, wise, and DarkWhispers second mate that's no longer with us.
Background story:
Kir used to be a leader in a lightning clan. He was Chased out do to being framed from a murder crime he didn't commit, for years he travels alone searching for a new clan to call his own. Found by DarkWhispers dangling on his last life she took him in and let him stay as long as he likes.
Meet DarkWhispers female
(image up above ⬆️ the fist dragon you see)
A young and naive female dragon who's heritage is unknown.
Clan purpose:
The Moonstone clans founder and leader who struggles to keep the clan alive. She's brave, strong, and has a big heart.
Background story:
DarkWhispers came an unknown origin she had no parents but she has 6 hatchlings (4 not born yet) many dragons grew curious of this young female who took the role to lead a whole nation. Not much is known about all we know is that she is kind hearted.
Meet Heartache male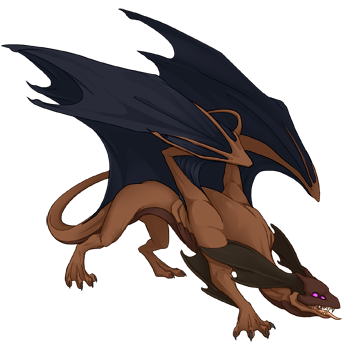 A young dragon who's orgin is also unknown.
He's strong, brave, naive and a tramp but has good intentions.
Clan purpose:
Was the leader's mate but not anymore. He's a warrior and a Hunter.
Background story:
Heartache was once DarkWhispers mate until he was caught by kir and the patrol talking to a shadow clan member on the out skrits of arcane territory. With heartaches previous mate Clementine held captive by DarkAges and the shadow clan, Heartache was forced to spy on the Moonstone clan by getting close to the leader to get info. Now with a traitor title held over his head, heartache has the whole clan watching him.
Meet Coal female
Clan purpose:
Patrol leader, scout, warrior. Coal is marked as one of the bravest. She is strong, hard headed, stubborn, and has a wild personality. She is also kind and sometimes a sweetheart if she feels like being one that is.
Background story:
To DarkWhispers point of view, Coals orgin is unknown to the arcane territories. She was found and raised by DarkWhispers. Coal came from a plague clan far from the arcane borders. With her bravery, Coal dedicated her life to protect the one who raised her. Despite her edgy ego and no memory on were she came from, Coal protects the Moonstone clan with all her might.
Meet NightWatcher male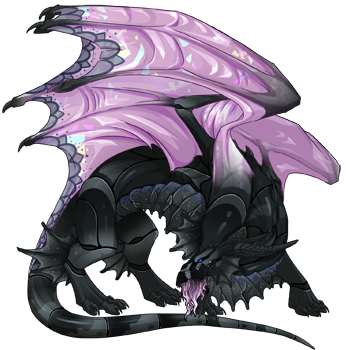 Clan purpose:
Warrior, fighter, captin on the Battlefield
NightWatcher is marked as #1 strongest. He is courageous, smart, and very powerful. Despite him being shy and Nervous. He is really brave.
Background story:
NightWatchers origin is also unknown. Found and also raised by DarkWhispers, the shy jumpy baby dragon grew to be one of the strongest warriors. He to had no memory on were he came from. All he knows is that his familiar is the only thing he has left from his previous clan.
Meet StarShadow male
Clan purpose:
Warrior, scout, general on the Battlefield, StarShadow is marked as one of the most clever. He knows battle tactics that are unknown to the dragon eye. He is also marked as the most skilled. He is smart, stubborn, clever, and sometimes kind.
Background story:
StarShadow came with DarkWhispers to the arcane territories. His orgin is unknown but he acts like he been to the territories before. With his acts of defending the young clan from w shadow ambush. He was given the title as general of the Moonstone soldiers. His courage that day gave many moonstone clan members hope and was known to the leader as a hero.
Meet Vortex male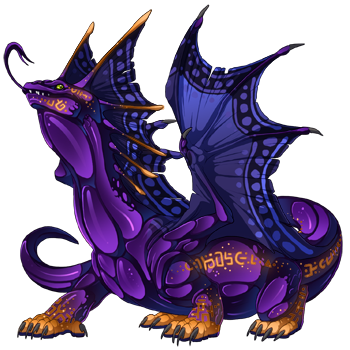 Clan purpose:
Temporary leader, warrior, vortex is sneaky, clever, a good actor, and a jerk. He is smart, but not very nice
He is strong but a real tramp.
Background story:
Vortex orgin is unknown to anyone the arcane territory and clans. The member of the Moonstone clan say he just came out of no where. With no records of his orgin, he was marked by other arcane clans. As a mysterious dragon you should never encounter. But with DarkWhispers naive mindset, she opens her clan to him not knowing his orgin or what he's plotting or his dark history with other arcane clans in the past. If only DarkWhispers knew that he was the cause of the fall of thousands of other clans. Maybe she would think twice before letting him be a temporary leader. XD
(More will be added soon)
Recent Clan Activity
[View All]
09/23

Became friends with CountingGalaxies
Maybe in a few years they'll write a buddy comedy about you guys.

09/22
Birthed new hatchlings!
1 Pearlcatcher Male, 1 Pearlcatcher Female

09/21

Became friends with Blaster
Maybe in a few years they'll write a buddy comedy about you guys.

Moonstone191's Friends (104)






View All