 AmethystSeaWing's Clan

Hamster wheel engaged!
Mighty Lair
of the
Wispwillow Grove

| | | |
| --- | --- | --- |
| | Welcome! Call me Amethyst! I make art, lore, and outfits, if you want some send me a pm! I do accept random friend requests, if you could send some my way I would really appreciate it! Oh yeah and my time is FR's+3. | |
Friends with birthdays this month (go give them some love!)
~Opalara (1)
~MoonHawk (9)
~Mercenaria (10)
~Iryasid (11)
~schzam3n0f0idu0 (12)
~ZombieDragoon8 (12)
~DistortedShadow (12)
~Scales25 (25)
~Petalwind1 (27)
~Moonwatcherwing (27)
~HarryTheRipper (28)
~Camliri (31)
Ways to Keep Your Sanity
1. Sit in a parked car with sunglasses on and point a hairdryer at passing cars and see if they slow down.
2. Page yourself over the intercom, don't disguise your voice.
3. Every time someone asks you to do something ask them if they want fries with that.
4. Put a paper bin on your desk and label it "in".
5. Order a diet water whenever you go out to eat-- with a serious face.
6. Specify that your drive-through order is "to go".
7. Skip rather than walk.
8. Don't use any punctuation
9. Sing along at the opera.
10. Five days in advanced tell your friends you cant go to their party because you aren't in the mood.
11. Have your friends address you by your wrestling name, rock bottom.
12. When money comes out of the cash machine scream, "I won, I won!"
13. When leaving the zoo, start running toward the car park screaming, "Run for your lives, they're loose!"
14. Find a good parking spot at the mall during rush hour and park in it with your reverse lights on.
15. Anytime someone asks you 'why' reply with 'because I'm batman.'
16. Wait until there are a bunch of people, look in the fridge casually, and jump back, slamming the fridge door saying, "IT'S MOVING IT'S MOVING!!"
17. Talk to yourself sort of quietly, but people can hear you (in public) and then scream, "BECAUSE I SAID SO!"
18. Look at see through glass and when someone is on the other side shout "OH MY GOSH, I'M HIDEOUS!"
19. Bring a big chair into the elevator facing away from the door and when someone walks in, dramatically turn and say 'we've been expecting you.'
20. Walk up to someone, hand them a potato, look them in the eyes and deadpan 'with great power, comes great responsibility.' Walk away.
21. Call someone to tell them you can't talk right now.
22. Point at someone and shout "You're one of them!" Run and pretend to trip. Crawl away slowly.
23. Buy a donut and complain that there's a hole in it.
24. Put Mayonnaise in a bowl, freeze it, and tell your friend it's ice cream.
25. Put up a "Lost Dog" poster with a picture of a cat on it.
26. In a public toilet, pass a note under the door next to you saying, "They're onto us. We need to go."
27. Randomly start screeching the Theater Code of Ethics at a non theatre person.
28. At a busy public bathroom, draw a small spider with black marker on a toilet paper square.
29. Run around with a pool noodle in each hand and go full noodle arms while screaming.
30. At a busy public bathroom, draw a small spider with black marker on a toilet paper square.
31. Pretend you think the poop emoji is actually chocolate ice cream.
32. Smash up some oreos into tiny bits. Mix them into water. Give the concoction to a friend and tell them it's coke.
32. Put this on your page and make someone else smile :)
I LOVE HATCHLING LETTORSSSSSS! Send some my way! :D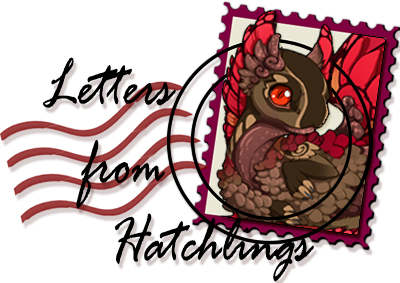 Subspecies I wanna get someday!


Prim gene - lionfish
Sec gene - noxtide
Change Breed - Imperial (never gonna happen but whatever)
Skin - 87 (wildclaw f)
Prim gene - leopard
Tert gene - Filigree
Accent - Mana relic (imp m)
Accent - rainbow scales (imp f)
Prim gene - giraffe
Skin - frigid flight (noc f)
Skin - digital revolution (imp f)
ProbablyNotYou, Seles, andromidia, Aphea, Luunai
https://www1.flightrising.com/forums/cc/2257922
Currently saving for:
next lair expansion
completed!
My gif collection
'But why?' gif
https://media.giphy.com/media/1M9fmo1WAFVK0/giphy.gif
'I live!' Mushu gif
https://media.giphy.com/media/10lP5BDrZXKTu0/giphy.gif
'Everything is fine' gif
https://i.
gifer.com/OY4V.gif
'We're all a little weird' gif
http://31.media.tumblr.com/ac5236511a17630cedab6e0af51da4bf/tumblr_n1s2c5bKv41soalt8o1_500.gif
Elmo watches the world burn gif
https://media1.tenor.com/images/e9adf53122215f27381c51a5f4777ee3/tenor.gif
Guy enters the right place at the wrong time gif
http://www.reactiongifs.com/wp-content/uploads/2013/05/flame-war.gif
https://flightrising.com/main.php?p=lair&tab=userpage&id=280572
https://fenixofthedark.tumblr.com/post/121835761758/75-fr-lore-questions
https://flightrising.com/main.php?p=lair&tab=userpage&id=521472
https://flightrising.com/main.php?p=lair&tab=userpage&id=280871
https://giphy.com/gifs/mushu-PeRfE7y4Uduko
Despite my best efforts I now have secret plans to turn everyone into Veilspuns MUHUWAHAHHAHAHHAHAAAAAAAA
Did you read through all that?
Wow you're brave!
And you know when you're new and you see other people's clan pages and you go, "Man I wish my page was that long and interesting and full of links and awesome!"
Well...
I think I've reached that X3
Thanks for reading and have an awesome day! :D
Recent Clan Activity
[View All]
11/24
Birthed new hatchlings!
1 Nocturne Male, Nocturne Female

11/24
Birthed new hatchlings!
2 Fae Male, 1 Fae Female

11/24
Birthed new hatchlings!
1 Fae Male, 1 Fae Female, 1 Tundra Female

AmethystSeaWing
User ID:
515695
Date Joined:
2020-02-16
Birthday:
February 09
Forum Posts:
3464
54

59


AmethystSeaWing's Friends (87)







View All