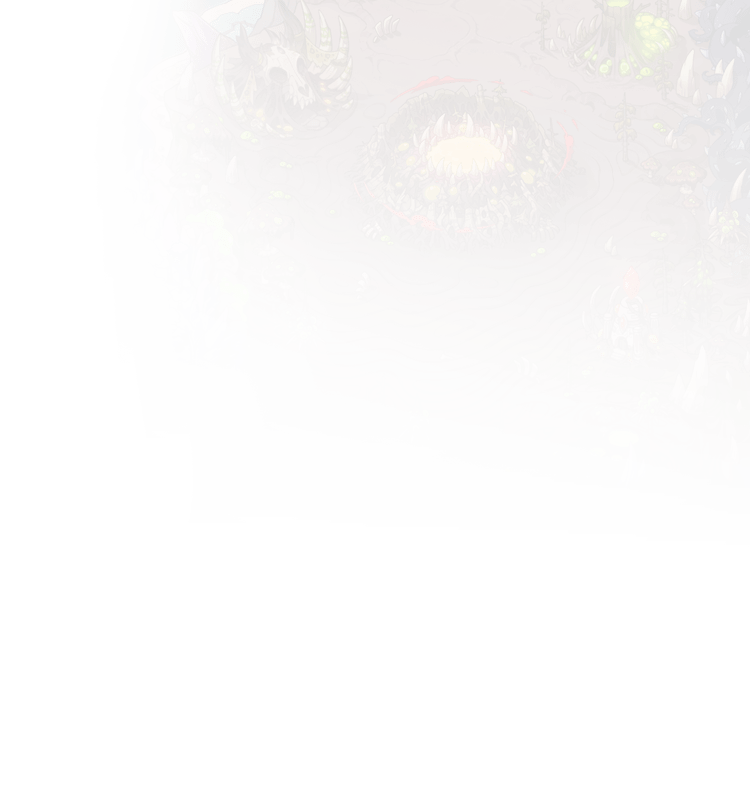 Wolfe's Clan

Counting bodies like sheep to the rhythm of the War Drums
Ancient Lair
deep within the
Hellwell Undercroft
Sizaan Sil
the Dominion of Lost Souls
| 34 | she/her | server time +3 | Occasional Lore Writer | Self-taught Artist |
-Friend Requests are always open-
- Looking for Lair Connections and Possible related RPs-
- Hatchling Letters are always welcome!
LAIR PURGE IN PROGRESS
In the beginning there had been three. The brothers Moniathan, Marrow, and Absalom ruled together over Nahl Sil. The lands were fertile and thriving, full of life and bountiful food for all that resided here. Nahl Sil was a paradise to all dragonkind, an oasis in the midst of a world cloaked in mystery and shadow. The three brothers were thought of as gods, worshipped and loved by all, and were symbols that all was well, at the very least, within the borders of Nahl Sil. But then came The Shade. It tainted and twisted all in its path, consuming the good and devouring it from the inside out. The brothers fought to save their land, to save their followers, but as Marrow and Absalom fell, Moniathan broke. In a last ditch attempt to save what little he had left, Moniathan released his soul. In the end, The Shade consumed even that, and for centuries the brothers and Nahl Sil were lost to Sornieth. The borders of the territory marked only by massive black stone structures that hummed with eternal power.
Something stirred beneath the ground. An energy that coiled and pulsed all throughout Sornieth and called out to those that would listen. They poured into the Scarred Wasteland excavating and pillaging the land of rot until they found the source of the call.
Out of the gaping maw of hell he came, the great Moniathan, like a blight upon the land. His massive wings opened wide and the shadows consuming all in its wake. The obsidian stone structures hummed and shook as the word of Moniathan ripped into the air like thunder. And he did call this land Sizaan Sil. In his tongue these words spoken meant "Lost Souls" and it was here that many an unfortunate soul became tethered. Moniathan's roar ripped apart the sky as a fiery mass struck the earth, sending plumes of ash and smog across the land. Where the fiery orb struck there sprouted a monstrous tree made of bone, wood, and magic. All who saw this phenomenon watched in awe and horror as the tendrils spread from the canopy of the tree, lashing out at all who was too close, and ripping them apart adding their bodies to its collection.
The remaining few ran to Moniathan pleading and begging to be saved. They dropped to their knees, clasping their hands together, and prayed for salvation. Moniathan answered. In a miraculous turn of events he bestowed his new followers with a gift of renewed life. Each and every surviving member was changed to model Moniathan, and in doing this, he had gained a new following, ones that over centuries of following the word of a fallen God, became fanatical.
~x~
Several centuries after the awakening of Moniathan, the other two brothers returned. It was unknown how, or even why, this event occurred. But Marrow and Absalom came back to find that Nahl Sil had turned into a world that was foriegn to them. Marrow, taking the form of a mighty Gaoler, felt it was their right to push back at Moniathan and his cultists. This threw Sizaan Sil into a state of war between the newly formed Shivering Oubliette and the Moniafanatics. For more than a decade this war went on, before Moniathan forced Marrow and his followers deeper and deeper underground. It had been written that also during this time that the great Moniathan pushed back the mighty Marrow was when all the rivers and water sourced within Sizaan Sil began to run red.
Now Marrow and his children wait, far beneath the surface of Sizaan Sil and away from the reaches of Sanguis, that dreaded Bone Tree, plotting for their next way to try and overthrow Moniathan and his fanatics. For now, in the present, the lands are quiet, except for the screams of those deemed worthy of being sacrificed to Sanguis.
~x~
From afar and never interfering was Absalom. He watched as his brothers and their followers fought and died. Neither backing down as their once peaceful land was torn apart by battles and bloodshed. Upon his revival he came back as a Veilspun, and it was these dragons he took upon as his disciples. For the span of the 10 year war, Absalom and his children claimed home within the Obsidian Sanctums, the massive black stone structures that sat on the very borders of Sizaan Sil. The thrumming ethereal powers within helped Absalom and his acolytes commune with the land. Sizaan Sil was screaming out in pain, but he had no real power to heal it. If only the three brothers could come to terms and be one again. That was the only way Sizaan Sil would go back to the paradise that had been Nahl Sil. Sadly, this was a fate that would never be, and Absalom knew that.
!0 years it took Absalom to sculpt and create something that could potentially counter his brothers and make them see the error of their ways. It was well known that both Moniathan and Marrow couldn't step a single claw within the Obsidian Sanctums, and so these were the perfect place to build an army. These jet black sculptures resemble Obelisk Dragons, and once Absalom decided to move he and his children away from the Sanctums, he imbued some of his life essence, or so he told his loyal following, into each and every sculpture before departing and taking refuge within pockets throughout Sizaan Sil that were dubbed the Whispering Hollows.
Absalom, unfortunately, was never the same after this. His disciples have watched the once proud and helpful God turn into a withering shadow of his former self. They claim to hear countless whispers around him. Voices that aren't his own and, if listened to for lengthy periods of time, a dragon will go mad. For now, Absalom is holed up away from even his loyal following, for fear of corrupting them. His children, however, are constantly trying to find any help that will aid their deity.
~x~
In recent weeks it has come to be that the Obelisk statues Absalom carved from solid obsidian are awakening. They have been seen trembling and cracking, revealing a living dragon within the dark rock. They are unlike any dragon that has been seen within Sizaan Sil for eons. They usually tend to come in darker colors, just like the stones they were carved from, and are bringing back a sense of solace to the land taken over by plague. However, this turn of events has not gone unnoticed. Moniathan and Marrow have seen them and are watching. They watch as the Obelisks bring in new souls and all of Sizaan Sil can be felt trembling. The Gods are angry, for it has been written, and another war is on the horizon.
---
Behind the Scenes - Getting to Know Me:

"My friends say I have a problem, but I say this is perfection."
- I love Obsidian/Red hued dragons.
- I just love Obsidian dragons in general.
- Other colors I love are White, Amethyst, Purple, Abyss, Phthalo, Sanguine, Orca, Cyan, Metals, Gold, & Emerald.
- I also love dragons with the color ranges Oilslick-Eldritch/Crimson-Blood/Soil-Brown
- I have a soft spot for XXX dragons.
- My favorite eye types are Unusual, Glowing, Dark Sclera, and Goat.
- My favorite Modern Breed are Obelisk Dragons.
- I also like Mirrors, Ridgebacks, Guardians, & Imperials.
- I love all Ancient breeds equally.
- I enjoy Coli Grinding & training dragons.
- I collect dragons. So if you see one of your dragons in my Hibden, don't fret, more often than not they are permanent residents that just couldn't fit in my lair due to space.
---
Goals:
- XXX Collection - Finished June 17, 2019
- XXX Banescale Collection: Started October 06, 2020 - Finished N/A
- Primal Collection - Finished July 4, 2019
- Fully Upgraded Lair
- Fully Upgraded Hibernal Den
- Get all Perma Dragons to Level 25
- Give all Perma Dragons art and bios
Current Dragon Project:
- Level Memrah to 25
Next Lair Expansion: 1,092,500 treasure
HibDen Expansions (21 slots left):
- Secondary Gene: Blend x1
- Secondary Gene: Stripes x1
- Primary Gene: Mosaic x1
- Secondary Gene: Eye Spots x1
- Primary Gene: Stitched x1
- Lost Crown x25, Sparksylph Husk x25,
Jewelfaced Dragonfly x25
- Giggling Planesrunner x1,
Black Sea Nettle x20
- Scrapmetal Tracker x1, Coppercoil Segment x20
-
Black Iron Spider x25
, Steelhound Drone x25
- Menacing Idol x25, Medusa Lion x1
(Note for me) NoSleep Podcast Episode - S10E15
Recent Clan Activity
[View All]
08/18
Birthed new hatchlings!

08/17
Birthed new hatchlings!

08/12
Birthed new hatchlings!

Wolfe's Friends (76)






View All