ShiftingWind's Clan

I just- I wanna relax ;u;
Mighty Lair
on the
Star Wood Strand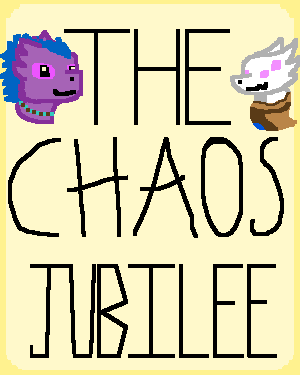 I'm plannin' somethin'
big...
Well, TWO things, actually. Probably more, heheh.
~•~•~
ShiftingWind
Your Local Shademaster
ABOUT ME
General Info:


•Shift
•They/them
•Chaotic chaos
•Does not exalt
•Often on mobile
•Sir, bruh, boi, and bro are gender-neutral terms
•Not accepting friend requests, but pings and PMs are okay
•I hoard Chitinous Armor
•NOTE TO MODS: I do not share an IP address with anybody else, and I access FR from multiple devices.

Current Interests:


•BOOKS: WOF (Wings of Fire), Foxcraft, Warriors, Maximum Ride, Harry Potter
•SHOWS: Kipo and the Age of the Wonderbeasts, The Dragon Prince, Hilda
•VIDEO GAMES: Undertale, Deltarune, Hollow Knight, Danganronpa (sort of)
•OTHER/MISC: Art, foxes, fish
IMPORTANT LINKS
ACHIEVEMENTS

11/16/2020: Earned my shiny star!


11/26/2020: Got to 2000 forum posts
11/27/2020: Obtained my first Ancient, rescued from exalting
12/1/2020: Found Jouradyi


12/25/2020: Got to 3000 forum posts :0


1/13/2021: 4000 forum posts was achieved
2/1/2021: Hehe 5000 forum posts


2/??/2021: Reached 6000 posts
2/14/2021: Reached 7000 forum posts
2/23/2021: 8th shiny star has been achieved
3/4/2021: Got my first Arcane eggo through gathering :D



BADGES




SCRY SHARE
ShiftingWind
ShiftingWind
ShiftingWind


~•~•~

Vial
Myla's song fanderg
LAIR LORE
LESSER LAIR LORE:
You open your eyes slowly and see that you're lying on grass. Grass? You think, confused. You're in the Crystalpine Reaches, so grass is strange. A dragon flies overhead, then hovers in place, staring at you. Upon closer inspection, it appears to be a female Mirror, white with caribbean-blue wings. "POLAR! I found them!" You then see a royal-purple Tundra male with caribbean neck fur and wings trot over. He helps you up. "Hello, lost one. I'm Polar, though you may have already guessed that." The Mirror landed and walked over to Polar's side. "And I'm Snow, Polar's mate," she said, looking you in the eyes. "Welcome to Roseclaw Mountain. Come with us, and we'll introduce you to everybody else." After a minute or so, you, Polar, and Snow reach a clearing on the side of one of the mountains. It's quite large, and appears to be able to continue expanding. Out of one of the caves swoops a deep blue female Spiral. "Heya, I'm Twilight. I'm the scientist of this clan." She smiles a little. "It's nice to see that we're not alone around here. Not many others come by often, ya know." You hear a female voice from one of the other caves, but can't make out what she's saying. Twilight, on the other hand, does. "Coming, mom!" She yells. As she flies away, she looks back at you. "It was nice to meet you. Welcome to our clan." Polar and Snow show you around a little bit more. As you pass by the caves, you notice two that look like halves of a broken heart. One has bright light shining out of it, while the other is slightly more shadowed than the normal caves. Snow points at those caves. "The bright cave is where the dragons with powers dwell," she explained. Polar nods towards the another dark one. "And that one... That's where our cursed dragons go. A Skydancer named Aquamarine lives in there to watch over and care for the very cursed ones. You must never go in there."

GREATER LAIR LORE:
After a few nights staying at Roseclaw Mountain, you wake up and see it's all empty there. You walk into a cave that's glowing a mysterious yet beautiful blue, and moments later, you find yourself in a gorgeous clearing filled with crystalline plants that glow several shades of blue, indigo, and light purple. A few glow pink as well. Polar walks up to you, brushing through the undergrowth. "I see you've found your way to our new home. Welcome to the clan's little section of the Starwood Stand; we call it the Twilight Forest. Come, I would like to show you the dens." He leads you to a large clearing. The setup of everything is very similar to what it was on Roseclaw Mountain, except a lot of it is now on the ground instead of the side of a mountain. You see an extra den has formed, and you ask Polar what it is. "That is where the dragons who match or are very similar to the bits of human lore we know; Shifting Wind, who dwells in the Hatchery, helps us figure that out." You then ask about the powerful/cursed den. "That place?" He points to a very, very large tree nearby, in the middle of the clearing. You see the dens; they're shaped the same as they were on Roseclaw Mountain, except this time they're hollows in the tree. "It's in there. Remember, NEVER go in the cursed den."
Recent Clan Activity
[View All]
02/15
Birthed new hatchlings!
2 Pearlcatcher Male, 1 Pearlcatcher Female

01/06

Became friends with StarsAndClouds.
Maybe in a few years they'll write a buddy comedy about you guys.

01/02
Birthed new hatchlings!

ShiftingWind's Friends (3)



View All