 ShadyoFayx's Clan

Revamping my lair currently.
Venerable Lair
of the
Blacksand Annex

Clan of the Rising Flames!

Welcome to the Clan of the Rising Flames! Every Dragon within the clan is powerful and loyal, and they welcome all newcomers with open wings. The Clan's goal is to liberate and inspire every Dragon or Lair Master that visits to be their best and to live in honesty and honor.
The Clan itself is based within the Greek Religion. Each Element has an Ambassador that was gifted to the Clan. These Ambassadors have a responsibility to the Clan--They must uphold the very essence of the Clan and to work at bettering every Dragon's life.
Clan Ambassadors:
Theia: Fos (Light) Ambassador; Power: Sun Beam
Gaean: Gi (Earth) Ambassador; Power: Rock Tower
Zephyria: Anemos (Wind) Ambassador; Power: Spring Breeze
Posidia: Nero (Water) Ambassador; Power: Water Dance
Hestia: Fos (Fire) Ambassador; Power: Solar Flare
Zeus: Astrapi (Lightning) Ambassador; Power: Lightnight Cannon
Nosoi: Panoukla (Plague) Ambassador; Power: Black Death
Astriin: Apokryfes (Arcane) Ambassador; Power: Starfall
Khione: Pagos (Ice) Ambassador; Power: Living Ice
Erebus: Skia (Shadow) Ambassador; Power: Shadow Sneak
Pan: Fysi (Nature) Ambassador; Power: Entangled Glen

(More will be added later)
The Clan's Leader is Covalt. His was born in the Light Flight, so naturally, the Fos Ambassador would be closely working with him. Covalt takes great pride in his Clan, and does whatever he can to make it grand. He is powerful and takes only his best warriors to wars with him. Although he only takes his best, all of the Dragons in the Clan of Rising Flames takes it upon themselves to get stronger and to be able to hold their own in a fight.
The Clan has designated Warriors that work under the Ambassador to keep the Clan and their morals safe.
Fos Warriors: Apollo, Illumius, and Amoura
Gi Warriors:
Anemos Warriors: Evermoor, and Tinker
Nero Warriors: Rhu
Fotia Warriors: Asaraath, Icari, Neferti, and Stargazer
Apokryfes Warriors: Titan, and Cobalt
Panoukla Warriors: Galaxias
Fysi Warriors: Rave
Astrapi Warriors:
Pagos Warriors: Edocsil, Galia, and Crimsonrose
Skia Warriors: Hephaestus, and DarkEve
The Clan takes pride in their ability to rise up against any foe and overcome any challenge. Will you become friend or foe? Will you join this Clan? Either way, prepare for the Clan of Rising Flames!
Anápste ti flóga mésa!
Ignite the flame within!
___________________________________________
Other Tidbits
I have a Bio shop! If you would like a biography written for your Dragon, come check out my shop! I am very detailed and put a lot of time and effort into every Bio that I do. I take it upon myself to give your Dragon's story as much love that I can.
Please come check out my shop. Just click on the picture above. Thank you!
___________________________________________
A little bit about ShadyoFayx
I am a 25-year-old who lives in Minnesota. I am a very friendly person who loves to make new friends and to make anyone laugh as much as I can. I am open about pretty much any topic and love to get into deep conversations (just not about politics). I am a bigender, Bisexual, ENFP, Pagan who is white.. Phew, that's out of the way.
Anyway! I hope to speak to more people and make many friendships!
Some more interesting things: I have eight tattoos, I have my ears pierced, and I have glasses. I am overweight and sexy. I have brown hair and blue eyes. I like to wear whatever I want.
I can sing (have had lessons for nearly 11 years). I can write and am an avid role player. I am also really freaking funny.
I am a Leo, born in July. I am a Fire Element to the T!
I am terrified of Dragonflies and heights. I hate ham, jello, and pudding. I hate people who hate me. I hate people who hate the LGBTQ community.
Anyway! That is me! Have a good day!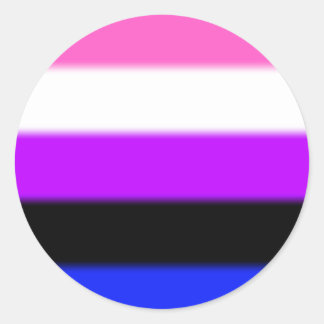 Other places where you can find my awesomeness are listed below!
Wattpad:
https://www.wattpad.com/user/ApolloKingen
Lulu:
http://www.lulu.com/spotlight/ShadyoFayx
Recent Clan Activity
[View All]
05/05

Became friends with CakeAndCrows.
Maybe in a few years they'll write a buddy comedy about you guys.

03/09
Birthed new hatchlings!

03/05
Birthed new hatchlings!

ShadyoFayx's Friends (30)







View All