 asylumatic's Clan
Venerable Lair
of the
Foxfire Bramble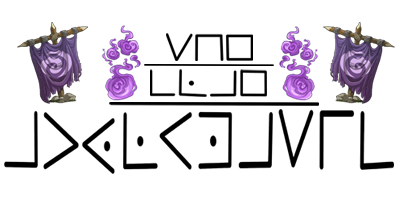 You come upon the clan home deep within the Foxfire Bramble, drawn by the music and raucous laughter.
Upon entering through the doorway, past the sentries being a regal Ridgeback and Stone colored Coatl, you see a raucous cacophony of colors and dragons and sound.
You're greeted by a Tundra, Valentino, the founder of the clan asylumatic.
He greets you with warmth and wimsey, always happy to have guests to his clan.
The next to greet you is Mint, the secondary founder, holding her crested head high.
Once the customary greetings have been exchanged, you find yourself all but accosted by excited clans-dragons. Asylum, Bonegrain and Ashwinder, all drag you to a corner lit by softly glowing paper lanterns hanging from the ceiling. There beneath the light gesticulating wildly with wing and claw sat two dragons, Apollo and Eyeburn, Ashwinder informs with a sweet tinkling laugh.
"They tells the best stories," Asylum exclaims, all four of his eyes alight with glee and joy.
"Heheheh, he isn't that scary, promise." Bonegrain cackles referring to Apollo.
The night you spend with the asylumatic clan almost feels like it stretches on forever.
When you awake the next morning, the three warriors of the clan escort you as far as they can, your pouch heavy with rations given to you for your journey to wherever you need to go.
The asylumatic clan is a mixed pot of characters, backgrounds and beliefs. Any dragon who finds themselves within the confines of our lair walls can expect to stay for a good, long time.
If anyone is interested in any dragons I have at the back of my lair who are two weeks old or less, nameless, or without a familiar feel free to contact me about them. I don't bite, and I am open to negotiation.
Character bios in the works.
Ambassador List:
Ice: Lumikki



Wind: Feng



Arcane: Despina


Plague: Ridrook



Earth: Skell

Lightning: Ramiel



Water: Kadhi



Light: Leor



Nature: Vidar





Fire: Kimba

make up for 500 gem foxrats
Ghost Babies Pinglist: daemon7
Free bogsneak to: shadowfox88
Bio Resources
Coldwater came from
by
ZeniaYue
by
WarriorMaiden
Dream Dragon
Light
Lemon
Black
Lemon
I want it!


Recent Clan Activity
[View All]
08/24
Birthed new hatchlings!
1 Pearlcatcher Male, 1 Pearlcatcher Female

08/24
Birthed new hatchlings!

07/18
Birthed new hatchlings!
1 Nocturne Male, Nocturne Female

asylumatic's Friends (36)






View All