Weidenbaum's Clan

I am a forest.
Ancient Lair
in the roots of the
Behemoth
Summer 2018:
I have been thinking about it for a while, and I believe it is time for me to leave Flight Rising!
In the past, this game, along with a few others, used to be relevant for me as a sort of escapism venue. I was severely depressed, and games were distracting me from the world around me and my issues with it. Granted, it was hardly effective in case of FR because some of the conflicts with the outer world found their way on here as well⁠: lack of understanding; people gossiping or backstabbing; isolation. But some activities on here were mindless enough to be addictive anyway and served as a mild temporary 'pseudo-relief', so to speak.
Things have improved greatly since then, and today I am doing much better. I feel harmonious, I accept myself, I am opening up to the world and life around me, and finally at this point I can say that I am a happy, alive individual.
During the past few months I have been noticing more and more that I am no longer invested in the game, and staying here feels like a waste of my time and energy. I would like to dedicate them to other matters.
So I will. =)
I would like to thank everyone who interacted with me in any way on here. Positive or negative, these experiences have been an adventure⁠—one of those that have, little by little, made us into who we are today.
If for whatever reason you would like to reach out for me, this is one of the e-mails I use:
weidenbaum@protonmail.com
.
I wish all of you harmony and happiness! Take good care!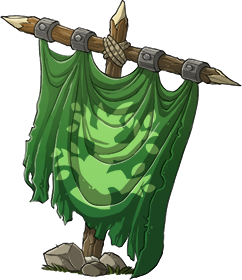 ---
The information below is no longer relevant!
It is more like an archive. :D
---
Right now I am selling one dragon in my lair, located at the end.
In addition, I'm always open to breeding my dragons, paired up in any way preferred. If you're interested in offsprings, please PM me with your offer.

Friend requests from users I've never talked to will be rejected, sorry, and thanks for understanding!

I'm a reserved, solitary person, and I don't enjoy chatting. Getting back to PMs, unless short trade inquiries, may take me some time.
If you read my forum post or message, you can imagine a calm, firm and even voice, no strong emotion needed. Long sentences and details, or emphasis at times, are simply my style of speech.
People's hate is not my problem⁠—and it shouldn't be. =) There is no need to get me involved in drama, it is not what I play this game for.

I almost always have open Light nests; feel free to PM me if you'd like to rent one or more. I would ask for food enough for the dragon couple, but other than that it's free.
If I bought your dragon for 10kt or less and it isn't Gen 1, it will likely be exalted. If you would not like it to be exalted, you can buy it back for 17kt or any adult dragon with energy above 30/50.
Base: insects 13, meat 7, seafood 10.
Stuff
|
Crates
|
Gen 1s
|
Fams > apparel
Rooting for: Lead/Ivory/Ivory male for Vijoleta.
Jul 31, 2016: Shadow -> Light.
Jul 28, 2018: Light -> Nature.




I never block first and dislike the option. If you would like to resolve the situation, please feel free to post something in an active thread of mine or have a mediator message me⁠—however, please understand that I am not open to changing my FR habits and overall style of playing.
Recent Clan Activity
[View All]
07/27
Birthed new hatchlings!
3 Spiral Male

07/24
Birthed new hatchlings!
2 Imperial Male, 1 Imperial Female

07/22
Birthed new hatchlings!

Weidenbaum's Friends (20)





View All