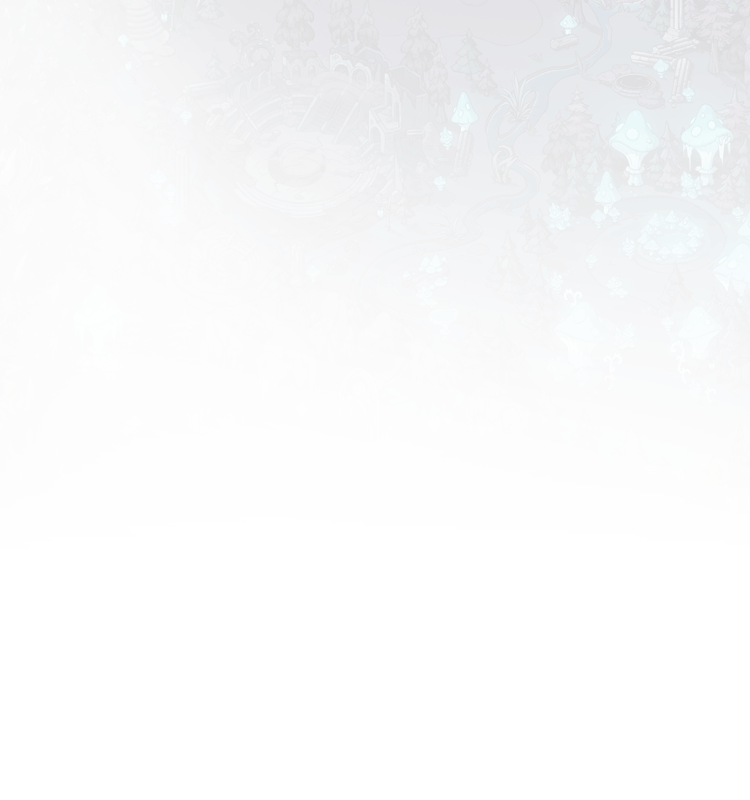 MeadowMatriarch's Clan

Through Nurturing & Love We Thrive
Ancient Lair
near the
Dusk Sanctum
Dec. 15, 2014 to Sept. 2, 2021
Former LOST & LOST II Manager & GLADE Gatherer & Treasurer
Former Nature Event Host / Seedling Starter Pack Host
Chibi made by user: Skaimoo



The Colony of Growth
Legend tells of an unusual year where darkness descended upon this land soon after creation. The world was still and silent. The Gladekeeper traveled to every realm of Sornieth to breathe life into the fallen plains.
One remarkable ruin stood tall with white granite pillars supporting the winding halls and staircases. In the corner of the destruction, a giant pink Hibiscus flower bloomed beautiful petals. Inside of that single flower lay an egg.

A week passed, and intense darkness crept away. By now, the flower has wilted. However, the egg grew considerably and produced a thin layer of dirt to protect it.

Soon after, the Gladekeeper returned to the ruin and discovered the isolated egg resting inside the lifeless Hibiscus. She approached the wonder and nuzzled it with her snout. She then wrapped her long graceful body around it for warmth and closed her eyes to rest.

The next day, Gladekeeper woke by a familiar crackling sound and faint cries. A small fuzzy Tundra tumbled out of the shell remains. He cried full of life and delight. She licked his fur and said, "You are a miracle placed upon this land, and shall rule over this ruin. Those of your colony will know your title, and your name, Hudraer, will be known throughout all Sornieth."

An Unrecognized Visitor
Months passed and the ruins' beauty grew. The remarkable white granite pillars that support the winding halls and staircases are now covered with overgrown ivy. An amazing sign that Nature is healthy and ruling. Hudraer has grown up into a strong, yet fluffy dragon with the breath of spring commanded through him gifted by the Gladekeeper. His ruling ruin provides him with everything. He watched from the nook of Sornieth as Dragonhome, The Tangled Wood, and Sunbeam Ruins grew into large bustling homes of many dragons.

One day Hudraer was gathering for the familiars that found their way into the ruin. His plumed tail ruffled as he overheard a disturbance in the bushes near him.

"H-hello?" he stutters. "Who's there?" The stirring continued. "Come on out, I'm not here to hurt you, I promise," he encouraged. Silence blanketed the meadow, and suddenly a tiny, feminine fae tumbled out of the brush and collapsed with fatigue. Hudraer immediately rushed over, "Woah, woah, woah, what's going on? What's your name? How can I help you?" Nothing came from the exhausted creature. Hudraer lifted an insect from his pouch and some water from his waterskin to the lips of the fae. The fae ravenously ate the insect and desperately drank from the waterskin. She took a moment to catch her breath.
Hudraer tried again, "who are you?"

"I don't have a name, but I hail from the Starfall Isles and became separated from my native colony there. It's been difficult for me to travel this far, and I've lost my way a long time ago when I was still a hatchling." She trails off, "I'm grateful to have found someone so kind." The fae spoke monotonously.

"My pleasure, but I'm sorry to hear about the misplacement of your previous colony." He pauses. "May I offer you a bed in my colony?"

The fae ponders, "from where do you hail?"

Hudraer grins and begins walking in the direction of the ruin, "follow and see. You're welcome to climb onto my fluff. You must be tired."

The fae blinks and swallows. With a leap and a flutter, she places herself atop of Hudraer's fluffy head and curls up within the soft coat of his nape. The poor thing falls asleep instantly.

To Be Continued...
Recent Clan Activity
[View All]
08/04
Birthed new hatchlings!
3 Guardian Male, 1 Guardian Female, 1 Imperial Female

08/04
Birthed new hatchlings!

08/02
Birthed new hatchlings!
1 Coatl Male, 2 Coatl Female

MeadowMatriarch
User ID:
126262
Date Joined:
2014-12-15
Birthday:
December 14
Forum Posts:
7147
1039

230



MeadowMatriarch's Friends (344)





View All