 Redfern's Clan
Ancient Lair
of the
Wyrmwound

CLAN
AIDONEUS
Hatchery | Lore | Wishlist | Art Shop | [LF] Transmuters

100 Boss Battle Challenge | "The 100" [100HC]
Current Breeding Projects:

Dirt/Latte/Shadow - Wind F (Madi)
Obsidian/Obsidian/Wisteria, Fog - Wind M Imp (Regis)

Colour Combos I Want:

Coal/Umber/Eldritch - Wind M (possible pair)
Teal/Caramel/Teal - Fire M (possible pair)
Teal/Caramel/Dirt - Fire M (possible pair)
Eldritch/Hunter/Obsidian M Wind/Nature?
Lead/Lead/Obsidian M Shadow






writing lots of words to fill space and make the orders stay to each side I like cats and pickles and games and colours sometime Sherlock doctor who Khr random random is this enough?





Visiting Clan Members

N/A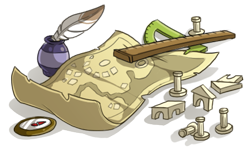 Danny | Panromantic Demisexual | Genderfluid | All Pronouns
FR+3 | Age: 20+ | This is an exalting lair.
I play from my iPod, phone, and, when we have one, a computer.

I greatly apologize for any late replies or delays in my interactions with others on here.
If this affects you, please note that it's likely not me ignoring you or that I've forgotten you.

I am currently suffering from depression and, while I am working on getting help, the process is long. I tend to become distracted, unmotivated to reply at times, feel the need to re-check my replies or trades several times before I send my contribution, and become very mentally tired. I also tend to worry a lot, or become paranoid(?) at times. If I message you to re-confirm a hold or what not, please know I'm just trying to reassure myself and that it's nothing against you.

I'm also a mobile-only user, currently, and this doesn't help my situation at all. Things that would take me 1-2 minutes on a computer, now take me 5-10 minutes on mobile. For example, coding my hatchery sales takes several minutes per dragon because the process is so much longer on mobile. Knowing this, I often become unmotivated to start coding my sales, or to edit the already sold dragons out of the thread.

All I ask is for patience and understanding. Thank you!

---
To Do:
-Update UM accent list (go thru lair/hoard again)
-Update G1s sold list
-Set up "mates wanted" thread
-Update Shadeholder bios to reflect dragons not in clan anymore (have links go to forum thread containing details of who/what that dragon was) redo ALL lore
-Skins designed to be worn with specific vistas/look like wearing vista (?)


Goals:
-Fully expand lair
-Gene all G1s
-Finish apparel plans
-Redo lore



fillfillfillfillfillfillfillfillfill



---
List of Trusted Breeders (outside of CFCE):

Shadow - Malware
Earth - Elsewhere
Plague - singwithtrees (2kt/pair)
Arcane - RoyalSorceress (PM only)



Note: this is a personal list of other-flight breeders I have rented from and trust to breed my permadragon/G1 pairs.



---

UMA Inventory | G1s Sold/Traded | Dragon Name Significance | Resources










Recent Clan Activity
[View All]
01/29
Birthed new hatchlings!
3 Snapper Female, Nocturne Female

01/29
Birthed new hatchlings!
1 Spiral Female

01/29
Birthed new hatchlings!

Redfern's Friends (19)






View All