 vermax's Clan

Going for that Pastel Goth aesthetic
Ancient Lair
leasing space in the
Turrets of Goldensparc

✿ Adult player who is not interested in petty drama ✿
Vipera/Hypnotic/Okapi Enthusiast!

✿Lover of all things Aqua!✿
Also... GLIMMER!!!!!!!!!

I collect White/Aqua/Rose dragons of any breed or genes. If you have any you no longer want, I will gladly take any and all of them x3

I'm getting obscenely picky with my dragons anymore... With few exceptions, I prefer primaries near Obsidian, White and Rose, and tertiaries near Obsidian, White, Rose and Aqua. I have more leeway with secondaries, which is where most of my dragons differ. I especially love Aqua Glimmer with any other colors, and Obsidian Glimmer/Circuit on dragons with White primaries.

Androgyne || all the pronouns || 20th Century Kid || FR +3

You can also find me on Lioden!
Click here!!!



ACCENTS:
MIRRORS & Noc Males (Maybe females?)
Voidtech: Imp F, SD F, Coatl F

Next to Nest:
*Babbles and shrugs*
Jae & Kiki
Ellimist & Aguella
Sephiran with ???

✿~
Welcome to
~✿
-the Hanami Clan-
We are a clan of loners, introverts and scientists, living far out in the Shifting Expanse. Surrounded by nothing but desert, the last thing you'd expect to find here is life. But through a bit of hard work and ingenuity, life has found a way to survive out in this harsh, unforgivable reach of the Expanse.

An imposing structure stands before you, the bright rays of the sun glaring off its glass walls, all but blinding its visitors. A Greenhouse seems out of place in the midst of the vast emptiness of the Expanse, but a Greenhouse it most certainly is. Walking inside the building, you are greeted by the smiling face of a Pearlcatcher. "Hello there!" she grins as she welcomes you inside. "My name is Aloha, and I welcome you to the Hanami Clan Greenhouse!"

You follow her inside, entering what appears to be forest. A babbling brook flows through the greenery, nurturing wildflowers below and fruiting trees above. The sweet smell of flowers and fruit permeates the air, which is surprisingly warm and humid, in contrast to the dry desert air outside. Birds fly past your head, twittering in joy as they preform their aerial acrobatics. Dragons harvesting fruit from the trees are joined by hatchlings chasing the birds, much too uncoordinated to catch their quarry.

"What is this place?" you ask the Pearlcatcher.

She smiles and gestures to a Mirror sitting under a large, twisted tree rife with cherry blossoms, spinning a flower between her claws. "I believe that Alvira will be able to answer that question better than I." Aloha grins again and walks back toward the entrance, leaving you alone with the Mirror. You glance at her one last time before making your way toward Alvira. She looks up at you, expressionless, her 4 eyes boring deeply into yours. She pats the ground beside her in a surprisingly welcoming gesture.

"Come sit down, my friend. If you want to know how this Greenhouse came to be, you have come to the right dragon." You hesitate for a moment before the imposing glare of the Mirror. Alvira laughs. "Don't worry, little one. No harm will come to you here. This is haven for life. Although it hasn't always been that way..." You sit down beside her as she begins her tale of how the Hanami Clan came to be...

NEED:
Butterfly for Plumeria
Cherub for Ridgie
Glimmer for Cordelia?

*Note to self: Flappy Sinn, Ellimist & Hero


LOOKING FOR...
.
-Imps
-X-mas Dergs???
-Aigrette Imp[Plague eyes]
-Rose/Ivory/Aqua Poison/Toxin
-Gold/White/White Poison/Toxin
-Aqua or Splash or Sky/Ice/White Poison/Toxin
-Crimson/Caribbean/Caribbean or Aqua Poison/Toxin
-Chocolate/Aqua/Seafoam or Chocolate/Teal/Aqua Poison/Toxin
-2016 goblin familiars (ice, plague, lightning, arcane)
-Other past year familiars AND skins/accents


MYSTERY TWINS 2.0
Me & mah siestah, yo~!
[I'm the dork in the Aqua shirt]
THE BEST PEOPLE
DarthNotNice
LadyShadowly
VixennSinnett
AphroditeLeFay
Moonfyre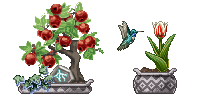 ~
✿ ✿ ✿ ✿ ✿
~
Recent Clan Activity
[View All]
03/25
Birthed new hatchlings!

03/25
Birthed new hatchlings!
1 Fae Male, 1 Fae Female

03/20
Birthed new hatchlings!
1 Imperial Male, 3 Imperial Female

vermax's Friends (130)








View All