Arloy's Clan

Moony, Wormtail, Padfoot, and Prongs are proud to present...
Mighty Lair
on the
Star Wood Strand
.
.
.

C l a n
E r u d i t e





"Some say that Clan Erudite is housing a goddess."

"Yes, but I heard that they hold the galaxy in their hands."
+3 Hours FR
.
.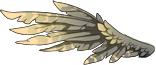 .
L o r e
.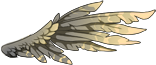 ....


Clan Erudite has many colorful faces in their midsts... but don't be fooled. You may have heared about the great seer, Eines, who brutally tore out her ability to see from her great powers. You may have heard of this and just thought that this clan is full of weak willed scholars. However, you are wrong, and being this terribly wrong can be your downfall in these parts of Sornieth.

At least, those are what the rumors say...

Here live criminals with no where to go. Here live scholars that went mad in the pursuit of knowledge. Here live assassins, ready to kill outsiders at a moments notice.

Here live the respected dragons courageous enough to risk their lives for their home.

And... Arcanist help you if you disrespect their home.


.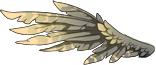 .
O l i g a r c h y
.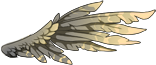 High Council

E u r o p i d a- High Queen and Leader of the Council. She is young, but she is cruel and cunning. She murdered her "father" to be in the position she is now. Obey her.

S a l e m- Warrior of the Council and Guard to the Queen. He killed his way to the position he has now. Fear him.

E i n e s- Seer and Truthsayer. She may be close to mental break, but what she spouts is true. Trust her.

W e r i n- The Lost. Once mate to Eines, and now Lost to the Beyond. What he spouts is nonsense that spirits whisper to him. Ignore him.

E l p h a b a- Fabled Witch of the Ages. Rumors and myths only whispered of her. She is just as powerful as the legends say. Listen to her.


???
S t a l l a e c r e s - "Quod Tantum Dea" ut quidam dicunt. Nolite audire. Dea non est. Cauti.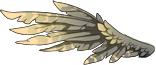 .
L i n k s
.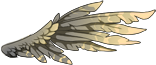 Art Shop




To mods: I very frequently have more than one page open at once or am logged in on my computer and phone at the same time. I also move around a lot or not at all, pfff.
Recent Clan Activity
[View All]
12/22
Birthed new hatchlings!

12/03
Birthed new hatchlings!

12/01
Birthed new hatchlings!
3 Spiral Male

Arloy's Friends (27)





View All