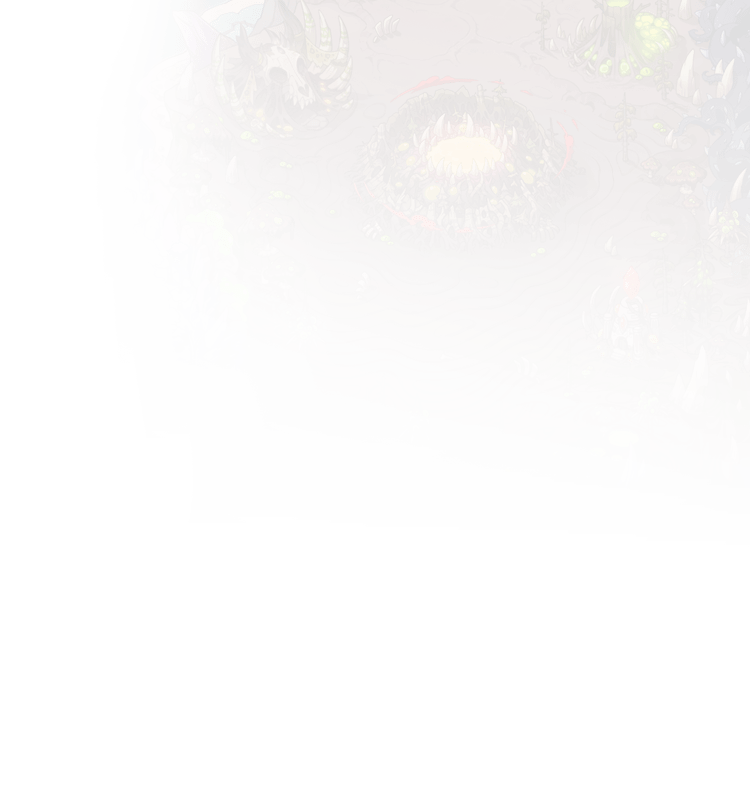 Zygon's Clan

You know, the farmer
Venerable Lair
carved into the
Rotrock Rim
"Bow to the Queen of Slime,
the Queen of Filth,
the Queen of
Putrescence!"
xxxxxxxxxxxxxx
-Ancient Booer
Art Niche | Art Shop
If you have art from me and the postimg link is broken, replace .org with cc in the code.

Wishlist/Dream dragons | Helpful link storage

Plaguetober art | Trick or Treat post



If I buy a dragon for fodder price (4k for babies, 8k for adults), I will likely exalt or resell it. If I plan on using a dragon as fodder, I will name them. If you don't want your derg exalted, send me a CR with the amount I paid and I will return them to you.


About Me
Hi, my name is Zygon, though you can call me Squid if you want. I am a long-time fan of Jessica Peffer, one of the artists on this website, ever since I bought her drawing books. I love birds, reading, Doctor Who, Sherlock, MARVEL, DC (shows like Flash, Arrow, and Batman: the Animated Series), Supernatural, Welcome to Nightvale, Hamilton, Percy Jackson and following series, drawing (as you might have guessed), and several other fandoms. I have a tumblr for my eclectus parrot. Please feel free to PM me if we share some interests, or if you just want to talk. I love listening to people, and I can carry on conversations reasonably well if we have something to talk about. Also, if I own a dragon's parents, I'll gladly take them in and rehome them.


Random stuff:
-Most of my lore is pretty tame, but a few dragons have
depression/suicide mentions.
-I collect 6 digits and cool IDs ;)
-I'm sorta a weirdo, and I have a dark sense of humor.
-Also I'm just a smol bean trying to disguise how angsty, edgy, and cringey I am.
-My favorite color is red, but I'm addicted to purple and blue dergs
-If I seem mean, I'm probably just trying to be funny :/
-I will unapologetically abuse emoticons.
-I will occasionally call people dude, brah, bro, or variations thereof. Sorry if this offends you, it is not my intention.
-I am a cat person.
-I don't have many friends irl, so I love chatting on here.
-I'm pretty sure I'm introvert, but I'm also really outgoing with people I know, so...?
-I am very self-motivated, but also a super big procrastinator when it comes to writing.
-I am definitely writing lore for my dragons. Promise.
-My username is a reference to Doctor Who. It's a very ugly critter, but I just love the name. It has a certain ring.
-I will forget about my threads two days after I make them.
-I am in a constant state of cleaning my lair. PM me if you are interested in one of my dragons, and I'll see if I can let them go.
-I sometimes ship everything.
-I am slightly addicted to Skydancer females.

+2 hour to FR time.



If you have scrolled this far, yay! This is old lore that I'm prolly never going to rewrite.

Blister and the other dragons inhabited a largish is island, northwest of the Plague section. They were in a constant war with the local beastclans, who were primitive but plentiful. Eventually, the dragons' nest was discovered, and raided. There were many casualties on both sides, but each death was far more significant for the dragons, since they were scarce enough already. The small clan of dragons were forced to flee, and chose to go to the mainland, which was far enough away that the beastcalns could not hope to reach them. They flew until their wings ached, and then flew a few miles more. They rested on the waves when they could not continue any longer. Blister and Sleet were the first to reach the Plaguelands, and settled down almost immediately upon arrival, waiting for the rest of the clan. Slowly, the others trickled in, coming in pairs. Dragons from island near their began to flock to them as well, as the humans invaded the chain. They joined Blister and the other survivors, and they gladly absorbed the new refugees into their ranks. Together, they gathered strength in numbers.



GOALS:
Have 10 level 25s_________________________6/10
Have 1mil treasure________________________1m/1m
Have 2mil treasure________________________2m/2m
Have 2,000 gems________________________2kg/2,000
Have 4mil________________________4m/4m (5-11-17)
Purchase a Plague Sprite________________3.5kg/3.5kg
Earn 10kg_____________________10kg/10000
Speedy acquired: 5-19-17 (traded for WC scroll)
Golden Bantam Fangar acquired 6-5-17 (raffle)
Plague Sprite acquired 6-9-17 (2.5kg + runes scroll)
Boneyard Tatters acquired 6-11-17 (Weapon drawings)
Accent: Cosmic Meltdown acquired 6-11-17 (10g grab bag from Strauss)
XXX lvl 25–Alys– acquired 7-6-27 (20k grab bag from Jufnaty)
Twice-dyed cowl acquired 9-25-17 (815g worth of chests and 740g)
Buccaneer's overcoat acquired 10-5-27 (gift from chespin)
Nature sprite purchased 2-5-18 for 669g (helping Aten with 3 digit quest)
SapphyreL's gifted me 30 copper muck, 20 grey slime, and 3 sap 3-21-18
Sunchaser jewelry acquired 7-2-18 for 25kg
Hit 10mil treasure 10-15-18



Owned cool IDs:
-59599955
-35555590
-35555557
-30400000
-50404050
-43232323
-52522525
-33333334
-32111121
-32999322
-856106

-856106
-927923
-638424
-86295
-54069
-61115
-33737

Notes to self:
http://www1.flightrising.com/forums/ibaz/1969778#post_1969778
Babysitter
http://www1.flightrising.com/forums/drw/1994034
Captain Jack Harkness
(Mods, I sometimes play on my phone and computer, as well as my iPad. I also have two houses I go back and forth from. Also, GoddessHypnos and I share an address, but we are not the same person! Please don't hurt me! :3)
Recent Clan Activity
[View All]
04/11
Birthed new hatchlings!
1 Pearlcatcher Male, 1 Pearlcatcher Female

04/11
Birthed new hatchlings!
2 Pearlcatcher Male, 1 Pearlcatcher Female

04/11
Birthed new hatchlings!
1 Fae Male, 1 Fae Female

Zygon's Friends (106)





View All