 peaches2217's Clan

Welp, whatever it is, it's probably my fault.
Venerable Lair
of the
Twisting Crescendo

About the Clan
Welcome to the Ventursa clan! We're a bit small right now, but we're all very close-knit, and we all live in wonderful tranquility and prosperity thanks to our benevolent Windsinger. Each dragon serves a very important purpose, be it fighting to protect our peaceful lifestyle, breeding to provide more members or servants and companions for the Windsinger, or just being a leader and motivator.
Here's a few facts about us:
*This clan was brought into form by a pair of tundras, who continue to serve as its matriarch and patriarch. They were later joined by a native to the Windswept Plateau, who acts as the clan's "official" leader and its wise mage.

*Though our dragons originate from various flights, we all celebrate Wind for bringing us together as one. (And wind magic for giving our snappers the ability to fly. Have you ever seen a snapper fly? It's humorous, yet oddly touching.)

*Our dragons, for whatever reason, tend to nest two eggs at a time. There's lots of twins here. Because of this, the clan lays a heavy importance on family bonds and respect amongst one another, young and old, learner or trainer.

*It also means everyone's related. Which makes the whole issue of breeding a bit... Complicated.

*Hatchlings receive their names on their fifth day. Their names often have no particular meaning other than being pleasing on the tongue.

*All of our artisan dragons (dancers, singers, poets, etc.) are inexplicably followed around by showers of flower petals. We're not sure why. But it's pretty, so we don't really question it.

Please feel free to look around, inquire about hatchlings, whatever you feel like. Please enjoy your visit!
About the Human
Peaches
Hi! I'm Peaches, author, metalhead, awkward shy talentless nobody. Feel free to send/leave a message, send/ask for something, whatever floats your goat.
If I have space, I'll gladly dragonsit or let your dragons use my nests. Mi guarida es tu guarida. Just shoot me a message if you're interested!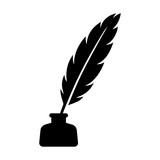 Recent Clan Activity
[View All]
05/10
Birthed new hatchlings!
1 Tundra Male

04/26
Birthed new hatchlings!
1 Imperial Female, 2 Snapper Male, 1 Snapper Female

04/25
Birthed new hatchlings!
1 Coatl Male, 2 Coatl Female

peaches2217's Friends (22)







View All