Treva's Clan

Strong as the Earth below us
Venerable Lair
carved into the
Parched Canyonwalks

W
e
l
c
o
m
e
!
Welcome to Clan Strongearth!
Our clanleader is Fira, her mate and second in command is Kyark. They care deeply for the clan and take in dragons who need a home!
Our clan Founder is Treva, and her mate, Copperflight, who established the clan with the mission of providing a home for all who need one.

Lore Notice: On Dec. 1, 2019, Fira has officially become the Clanleader of Strongearth, as Treva has stepped down. Fira's mate Kyark is now the Clan Co-leader. Very proud of them both!
---
All groups mentioned are fabricated (to best of my knowledge) and created as part of lore for my clan)
LINE OF SUCCESSION:
Treva/Copperflight >
Fira/Kyark
> Cyrus/Kalla
ALLIANCES:
The United Fishspine Clans:
A group of clans in the depths of the water flight territory, whose prince, Kyark, became mated to Fira (who was at the time the clan's heir) and thus she is a princess by title. Kyark holds no sway in the UFC anymore, but his title is still his and his mates, and though will not be passed to his children, his son and heir has a title through marriage due to his mate being a princess of the Skyflow Clan.
The Skyflow Clan:
A wind flight clan who allied with Clan Strongearth when Fira took charge. Their ruler's daughter, Kalla, moved to Strongearth and was mated with Cyrus, Fira's son, thus granting him a noble title but one he cannot pass down unless his children choose to return to the Skyflow Clan. This alliance has benefitted Strongearth by strengthening their worldly connections beyond the unforgiving territory of plague and shadow.
---
Favorite Genes:
Modern or Parallel Genes:
Runes
Bee
Iridescent
Shimmer
Alloy
Metallic
Opal
Noxtide
Ancient Genes:
Gnarlhorns
Phantom
Spirit
Streak

---
Wish List




---
I hoard pretty much anything shiny, especially crystals and shiny fabrics! I also hoard plushes!
I am NOT an exalting lair and if I buy your dragon, I probably plan on keeping it. If you want an unnamed dragon of mine, message me and I'll see what we can decide on for a price.
I accept friend requests and love to talk!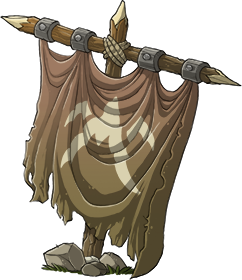 Recent Clan Activity
[View All]
06/21
Birthed new hatchlings!

06/13
Birthed new hatchlings!
1 Imperial Female

05/30
Birthed new hatchlings!

Treva's Friends (52)




View All