 paintminion's Clan

Play with the breezes and laugh with the wind.
Ancient Lair
of the
Cloudsong

| | | | |
| --- | --- | --- | --- |
| __ | | | |
Do you have a dragon with the a lot of #3's? Check out my Special ID tab and I will buy more!
Now I am playing almost every day. Hatchery is on Hiatus, though, but feel free to contact me if you need any deity dragons or Windsongs. Ancients Project will generally move to the bios of my dragons. I give up on ever coming up with a thread and partners for that, plus it would break some rules on our forums. Sigh. And now..well, Ancients are not Ancients in world lore anymore...I will need a new name.
I still need more writing time for a new book series, and collaboration. My game time is cut down, so I am backing out of responsibilities here, but will retain the fun of chilling with my dragons!
I have taken over the posting of the Windsinger Wednesday thread, but the team handles just about everything else. :-)
All other needs, please contact me directly.
June 2019
---
---
omg HOW DO I MAKE ENOUGH MONEY TO AFFORD AN ANCIENT?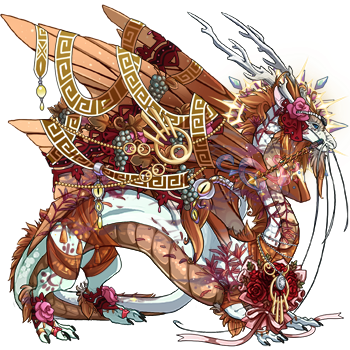 Nightsilks hunt: NEED TWO WINGS YET
Need 2 Rune Scroll for Runecatcher babies
NOTE: Please no Friend Requests out of the blue. I am not in a closet here, get out there and find me in threads, talk to me!
Welcome to Siltaria's Lair!
List of Familiars needed can be found on Gayle
http://flightrising.com/main.php?dragon=3998145
I am dealing with some medical issues that will not allow me to be on FR quite as much as I would like, so if any questions, please go to the rest of the Wind Council for help with flight problems.
Book Order: Siltaria, Magus, MahatDraghanDi, ShineyMinion, Callis, Calli, Xion, Feenyx, Dean, Fazoooshi
Need to do a poem bio for
http://flightrising.com/main.php?p=lair&id=150860&tab=dragon&did=12239034
for ASpyria
Color List http://i.
imgur.com/tuRzvpF.png
WANT: need to gather funds for lots :-)
http://www1.flightrising.com/forums/adopt/1840461/1
http://www1.flightrising.com/forums/adopt/1656838
http://www1.flightrising.com/forums/adopt/1772036
What the meep is Paint doing now?
Stuff to do:

Hall of Ancients (new project!)
http://www1.flightrising.com/forums/drs/2018926

Wind Flight Council - Retired Lead
Windy Guilds & Minions Guild - Retired Lead, and Retired Minions Lead
Glow Chime Garden Hatchery - omg BUY OUR DRAGONS
Names of the Wind (Windy Names for Windy Dragons)
Subspecies: Windsongs (Skysongs) Deity Dragons
Hall of Ancients - sigh, will develop on my dragons instead.
Name of the Wind thread started - Naming Help for Windy dragons.
http://www1.flightrising.com/forums/fl3/1723935
Wish artwork from the following:
http://www1.flightrising.com/forums/adopt/984104/1
http://www1.flightrising.com/forums/adopt/1430952
Kittysinger says "Windies for the WIN!"
(thank you @Matrices!)
Threads To Track:
Glow Chime Gardens – Deity Hatchery:
http://www1.flightrising.com/forums/baz/1329936
Subspecies Windsongs:
http://www1.flightrising.com/forums/fl3/1470203/1
Paintminion's Iron Painter 2015 Project:
http://www1.flightrising.com/forums/cc/1402942
So you can follow what I do and learn about mini painting. I can be found on FB under Paintminion, as well as at Paintminion.com. I currently do not take commissions.
DEITY DRAGONS ALL FLIGHTS MATCHING NESTS
Minion Guild Badges!
Wind Flight badges!
Husband: Dnightshade
Daughter: yinyangmagic
Cousin: gravriser
Sister: dragonmoney
Neighbor: blueyes - quit
Friend: osogrande65 - quit
Friend: Kelwyn - quitting, sigh
Lieutenant Paintminion
2014 Battle Royale, Special Operations Commander
Cloudsculptor of the Upper Reaches, the Horizon Painter
Promotion:
Heavenly Ruler Cloud General Director @Paintminion, Ascending Cloudsculptor, Wind Painter and Engineer of Zephyr Minions
Wind Flight Guild Master & Founder - Retired
MINIONS GUILD LEADER - retired
What would your deity do with a corgi?
http://flightrising.com/main.php?p=mb&board=frd&id=1329310&page=1
~~~~~~~~
A wind sweeps across the steppes toward the majestic dragons that lie in the sun, watching the young dragons play tag, a game that strengthens their wings and chasing instincts. Soon they will be ready to test their abilities against others and bring Honor to the Lair.
The wind catches a young wing at the wrong angle and flips him upside down. His sister laughs and he is tagged. She then soars upward as high as she can go.
'She will be a hard one to keep track of,' says their mother.
'He will build his endurance well,'says their father.
'They're both going to be hungry soon,' says PaintMinion as she moves toward the food stores to check the supplies.
| | |
| --- | --- |
| | FR: osiem #30450 |
Community's Achievement

ID 3333333
Join in the frenzy to hatch The One, dragon #3333333, save The One from being exalted, and overload the server as everyone hatches at the same time.
Points: 100 Earned: 2041-05-06
Recent Clan Activity
[View All]
05/11
Birthed new hatchlings!
2 Spiral Male, 1 Spiral Female

04/22
Birthed new hatchlings!
2 Pearlcatcher Female

03/23
Birthed new hatchlings!

paintminion's Friends (113)






View All