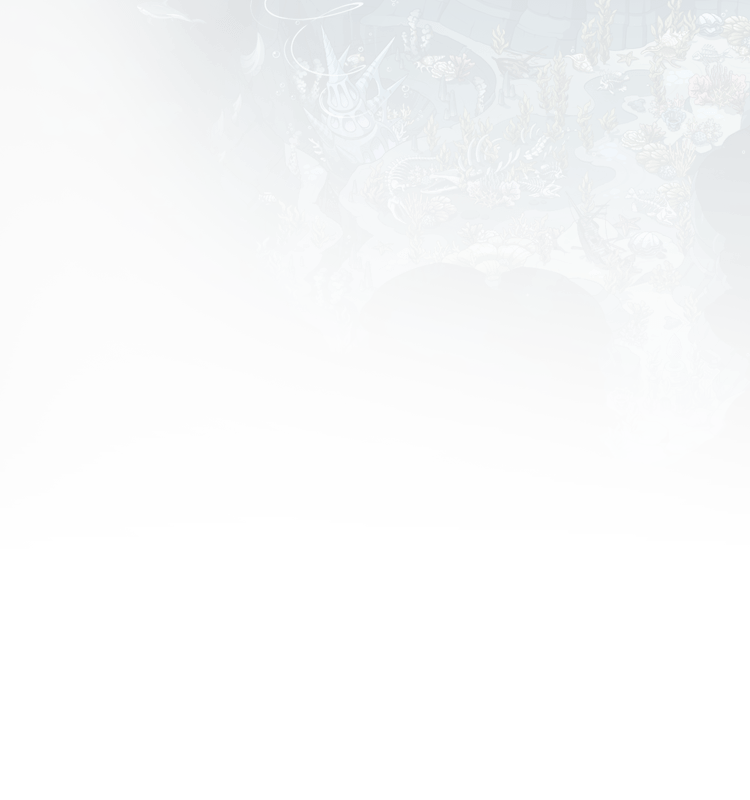 Merellia's Clan

The space of the sea | she/her/hers
Ancient Lair
near the
Spiral Keep
Clan SeaRuffle, founders of the Fishspine Scolia
(Wishlist below at bottom)
Leaving behind a large clan to strike out on her own, Lelei founded the clan as a lesser lair of the Tsunami Flats in a stormy month marked by a blood moon and king tides. With such an auspicious beginning, it is not surprising that an adventurous oracular dragon, Caido, soon found himself attracted to the location (so promising for clan welfare) and Lelei (such a strong and intelligent partner), and they established a small territory.
Lelei's and Caido's easygoing attitudes soon attracted new members to the growing clan, and they relocated to a larger territory on the Fishspine Reef, where they planned a devout ceremony in honor of the Tidelord. The Tidelord having responded favorably, the clan relocated again to the Leviathan Trench, upon which Lelei and Caido separated to pursue new partners and Caido's deepening oracular interests, which led him to change his name to LagoonSeer.
As Leilei became more comfortable in her leadership, she began thinking about how to pass on her skills. One of her offspring, a sprightly little fae named Aelequo, seemed promising. For a while, Leilei thought he might become the clan leader after her. Aelequo, however, had other plans. He was fervently focused on the Tidelord, and in that fervor encouraged the dragons of SeaRuffle to rename themselves after aspects of the water and sea in honor of the Tidelord. While Leilei and a few others resisted, preferring their original names or the names they first adopted upon entering the clan, many others agreed with Aelequo--now known as FlamingRaindrop--and changed their names accordingly. Devotion to the Tidelord swept through the clan so strongly that many dragons decided to leave and serve him more directly, including FlamingRaindrop.
The clan was quieter after the departure of FlamingRaindrop and his followers. Disquiet eventually arose, however: although Leilei had been hatched a Guardian dragon, a species near to the Tidelord's heart, one morning she awoke to find herself a Wildclaw, a species naturally affiliated with the Gladekeeper. Questions swept through the clan: was this the sign of the Tidelord's favor--or disfavor?
For a few seasons, Clan SeaRuffle enjoyed happiness and health, and Leilei's change of species seemed not the ill omen some thought it might have been. Then Leilei began welcoming out-of-clan hatchlings into SeaRuffle. The hatchlings would stay only a brief while, then depart again. Despite this, Leilei began pushing the clan to expand their living quarters by building rooms to host all the visiting dragons. Since then, the Clan population fluctuated frequently, as Leilei brought more and more hatchlings into the clan--but then hastened them along to the gods' service. Members of the clan began to wonder: was she trying to curry the Tidelord's favor, that he might return her to the form of a Guardian? Did she have some other plan in mind?
At last, Leilei disclosed her plan to everyone in the closing days of the Trickmurk Circus: the clan was to open a school to teach visiting youths water magics! And thus was the Fishspine Scolia founded.
----:----:----:----:----:----:----:----:----:----:----:----:----:----:----:----:----
Wishlist
: Familiars I don't have (a tall order, I know). For their cuteness, Black Capped Chickadees, golden-colored Corycats, False-Peacock Quails, and Ghostcrabs. Art of my dragons! Lore for dragons without lore. Scrolls: glimmer, runes, butterfly, clown, spines, petals, metallic, iridescent, shimmer. Water eggs, scatter scrolls, boons of fertility. Silks, especially sets and crimson wing silks. Sylvan apparel sets, and/or collections of wings of all colors. Thresher flatfins. Funny eyes apparel: Weary Focus and Saucer Stare. Sweaters: Marvelous, Wondrous, and Stupendous. Apparel bundles to toss into Baldwin's cauldron. Finally, food: always a welcome tip or gift! Dragons starve so easily....




Recent Clan Activity
[View All]
06/26
Birthed new hatchlings!

06/08
Became friends with chuchus900
Maybe in a few years they'll write a buddy comedy about you guys.

10/23
Became friends with Jockie
Maybe in a few years they'll write a buddy comedy about you guys.

Merellia's Friends (68)







View All