 LiterallyAiden's Clan

XXX and XXY collector
Ancient Lair
of the
Forum of the Obscured Crescent

.
.
.

C l a n
S w i f t c r y


.
.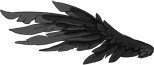 .
L o r e
.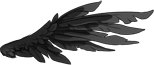 ....


Clan Swiftcry was founded by Windstorm after his former clan was decimated in a battle with a rival wind clan. Windstorm was badly wounded and unconscious when he washed up onto a beach in the Tangled Wood. The smell of his blood in the water was enough to attract indigenous predators to him when night fell, and he was forced into a battle for his life only moments after regaining consciousness. Eventually, the injured dragon was forced to flee into the woods; too weak from his injuries to be able to fight off his pursuers.

Windstorm was forced to run for most of the night, the creatures hunting him were relentless, but finally, the fae dragon came to a small cave high on a cliff. He collapsed onto the stone just inside the opening, too exhausted to move, and slept for four days straight as his wounds began to mend. When he woke, he saw the prosperous land spread out around him under the brightness of the daylight and decided to begin his own clan here.

Swiftcry was made on the foundation that any dragon could find a home with them; whether permanent or temporary. Since it's beginnings, Clan Swiftcry has seen hundreds of dragons' faces and housed them all. Quite a few have decided to stay, and the dragons have undergone plenty of moves and cave expansions through the years. Overall, the clan is a prosperous one. In the past, the clan housed only other Fae dragons, but Windstorm has become confident and has had special space cleared for any larger dragons who need a somewhere to rest. One dragon, a Ridgeback named Luniar, has decided that she wants to stay permanently and helps with security around the caves.


.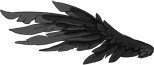 .
L i n k s
.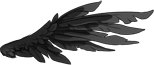 Wishlist
Leveling Service
Hatchery
Lore Service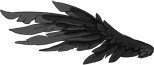 .
A b o u t
.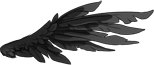 | | | |
| --- | --- | --- |
| .... | Hey-oo! My name is Aiden, thank you for coming to my page! I'm an adult transneutral nonbinary person, and I use they/them or it/its pronouns. I'm married to an amazing husband and we raise an adorable dog together. I frequently go on hiatus, but I always come back sometime! Please, feel free to check out my lair and my For Sale and Fodder tabs, as I almost always have something for sale. Any fodder that you want I'll sell for 10kt if it's untrained and 17kt if they're trained (to level 10). I am always willing to make deals tho, so if there's someone you want that you can't afford, just send me a message and we'll work something out! | . |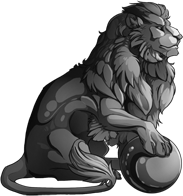 Recent Clan Activity
[View All]
01/22

Birthed new hatchlings!
2 Fae Male, 1 Fae Female

01/21

Birthed new hatchlings!
1 Pearlcatcher Male, 1 Ridgeback Male, 1 Ridgeback Female

01/20

Birthed new hatchlings!
1 Pearlcatcher Female

LiterallyAiden's Friends (54)







View All