 Moriarty's Clan

Better to light a flamethrower than curse the darkness
Ancient Lair
on the steps of the
Forum of the Obscured Crescent
(made by UserOfShadows)(Everyone gets to be greeted by this because Neroli is an anonymous something)
Greetings! I'm Moriarty, and you should see me in a crown.
No, really, I look good in a crown.
I'm currently 30, and prefer he/him pronouns. Feel free to call me Jim or Mori if you like, and I swear I'm not here to take over the world!
I love giving (and getting) hatchling letters, and I do encourage my dragons to send letters to their children as well. Always nice for families to stay in touch...
Also happy to RP, gleefully willing to talk about a range of fandoms (Sherlock, Doctor Who, Stranger Things, X-Men, Avengers, Star Trek and a collection of others) and generally pretty friendly for a consulting criminal!
Nest Reminder List
None
Goals:
Male Gaoler- Biscuitfulls
Brown Shaggy/Obsidian Trail(Gaoler)/White Wintercoat
Female Fae- Redemption (Light Flight)
White Iri/Yellow Alloy/Lemon Lace
Male Fae- Observance (Shadow Flight)
Lead Metallic/Lead Alloy/Lead Stained
Male Wildclaw- Redo of Serenity
Chocolate Metallic/Red Alloy/Lemon Smoke
Male Skydancer (Redo of EverSearching) (Light Flight)
White Iri/Lemon Facet/Pale shade Smoke
Male Skydancer (Redo of Carlos) (Earth Flight)
Sable Jupiter/Obsidian Saturn/Ginger Contour
Female Fae (Redo of Witchlette) (Plague Flight)
Ruby Crystal/Ruby through Garnet Toxin/White Underbelly
Male Wildclaw (Twostep) (Lightning Flight)
Charcoal Metallic/Lead Alloy/Eldritch Stained
Male Spiral (Redo of Loki) (Nature Flight)
Eldritch Iri/Charcoal Saturn/Honey Filigree
Female Spiral (Kaimana) (Shadow Flight)
Eldritch Falcon/(any color) Toxin/White Contour or Lace
Female Nocturne (Relapse) (Water Flight)
Lapis Iri/Cyan Alloy/Cerulean Stained
Male Fae (Bastion) (Ice Flight)
Auburn Pinstripe/Hickory Shimmer/Spruce Lace
Fae (Nature or Plague Flight)
Crimson Iri (Cherry Crystal)/Shamrock or Green or Fern Bee/Ruby Glimmer
Female Wildclaw (En) (Water Flight)
Cream Cherub, Saffron Seraph, White Underbelly
Male Wildclaw ( Bumblebee) (Lightning Flight)
Obsidian Metalic, Honey Alloy, Lemon Circuit
Male Spiral (RollForInitiative) (Plague Flight)
Obsidian Petals, Obsidian Facet, Ruby Runes
Female Spiral (Red) (Nature Flight)
Peacock Ripple, Eldritch Safarri, Ginger Glimmer
Female Skydancer (Redo of Princess) (Water Flight)
Rose(or Pink, Blush or Cottoncand y) Wasp, White Facet, White Lace
Female Spiral (Redo of HeraldAdvaire) (Lightning Flight)
White Iri, (pink shade) Seraph, (Blue, purple, pastel or pink shade) Lace
Current Breeding Pairs:
JaneMoriarty and SebastianMoran
JaneMoriarty and Nightling
(Obsidian/Obsidian/Obsidian potentials)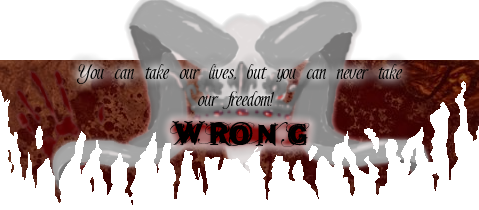 LittleBruce and Khutulun

Spriteling and Ororo
White Wings
Future Breeding Pairs:
NiChang and GoldenSparrow (Pearlcatchers)

Firefly and Serenity (Wildclaws)
Loki and Lady Loki (Breed to be determined)
Planned Fan Dragons:
Redo Susan StoHelit
Dilton
Jughead
Newt
Redo Jaeger and Kaiju
Kurama
Pietro
Wanda
Kurt
Illyana
Doorway
Wayward Child
Moist
Adora
Vimes
Lady Sybil
Nac Mac Feegle
Kelda
Tiffany
The Queen
Cheryl
Steve Harrington
Jack
Barry
Valkyrie
Bruce
Will
Mike
Richie
Eleven
Hase
Zieg
Tap
Tolly
Peter
Wade
Natasha
Clint
Wednesday
Redo Lady Loki
Recreate Martin
Recreate Wheel
Recreate Overwatch
Harry
Neville
Draco
Hermione
Redo Ororo
Redo Desert Bluffs
Nux
Capable
Kylo
Rey
Finn
Poe
Dex
Joe
Emma Frost
Merlin
Arthur
Dorian
Baz
Steve Rogers
Redo Kevin
Crowley
Azraphael
(More to be Added)
Genes:
Toxin
Poison
Filigree
Skink
Recent Clan Activity
[View All]
06/10
Birthed new hatchlings!
1 Pearlcatcher Male

06/10
Birthed new hatchlings!
3 Fae Male

06/09
Birthed new hatchlings!
2 Spiral Male

Moriarty's Friends (112)







View All