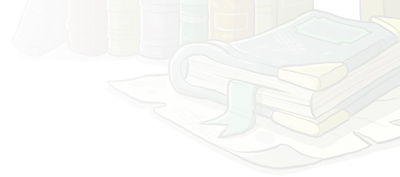 Unveiled
Watchers in the Woods...
WRITTEN BY
Aequorin
Nestled in a pocket of sunken land just on the edge of the Shadowbinder's domain lies Wispwillow Grove. The grove stands out within the Tangled Wood as a place of unique beauty, bathed in the soft blue glow of giant fungi and filled with the happy chirps of hatchlings playing amongst fireflies.
But residents of Wispwillow Grove know to avoid the dark forest at its edge. To go around it is safe, to fly over it is a risk, but to travel through it? Unwise, as a certain Ridgeback and Fae were about to discover.
"We should go back, Evie. We shouldn't be here!" Moth hissed. The Ridgeback felt a brief puff of cold air across the top of his head. Evie was annoyed.
"They are simple stories, Moth. Nest-time stories to keep rowdy hatchlings from wandering too far. Honestly, you Shadow dragons are hamstrung by your superstitions," she replied in signature fae monotone. "That is why this is a good experience for you. Once you have overcome this baseless fear, you will be able to view the world as I do—from a much more
enlightened
state. Besides," she reached a claw down and tapped the center of his forehead, "you could turn around at any time.
You
are the one doing the walking here. Admit it, you do not believe in the Veilspun either."
A few hours ago, Moth might have been inclined to agree with her. Nothing dire had befallen them when the pair had first entered the darkened wood. But as they continued their journey, he'd realized with growing concern that the dense canopy blocking out the sky and the twisting pathways of the brambled forest had thrown off his sense of direction. They were lost and now the evening light was fast fading, leaving only the flickering glow of the lantern around Moth's neck.
And as if that wasn't enough, Moth was certain they were being watched. He could feel them. Thousands of amused little eyes. As if the two were the tail-end of some grand inside joke. "Evie, you didn't hatch in the Tangled Wo—"
"Nonsense," the Fae cut him off, her gold eyes glowing in the lantern light as she dropped down to stare directly at him. "Every territory has its own nest-time stories and scary tales. They are fables to pass down knowledge and morals to the next generation. They are not warnings based in reality or facts. Only hatchlings believe Veilspun are real. The entire premise is ridiculous."
Moth flinched at her words. The atmosphere within the forest chilled. He sensed their watchers' amusement had ceased. One of Evie's fans folded down quizzically as Moth blinked several times, trying to clear a sudden dizzy sensation.
Evie pulled herself up and sprawled across his skull, her fans twitching once more with frustration. She began idly drumming her talons against one of the bony spikes on his head. "Think about it, Moth. A young dragon enters the forest on a full moon and when they return on the next, they are elderly? Impossible. Have you ever seen this with your own eyes? The mere idea is preposterous!"
Moth squinted, slowing his pace until he stopped. He tried to shake his head to dispel the dizziness, but his body wouldn't respond.
"Evie, you need to stop..."
he said, his voice emerging as a barely audible whisper.
But the Fae kept going, showing no acknowledgement of Moth's pleas. "And what about the absurd replacement fable?! Only mimics can do that and they only prowl during a specific time of year. Are we supposed to believe there are
dragons
with that ability? What a joke!"
"Evie…" Moth's voice was strained, alarmed. He had started walking. "Evie!" His voice cracked as his pace increased.
The Light dragon continued her self-righteous tirade, oblivious to Moth's pleas. "And the most ridiculous one of all? That the forest,
of all things
, hypnotizes you, steals you, and turns you into a dragon that
does not
and has
never
exist—" Without warning the light from the lantern extinguished, plunging the forest into pitch black. "Hey! Why did you turn out the light?"
"Evie!"
Moth forced his voice through clenched teeth as he shifted into a brisk canter. He could feel the Fae lose her balance and stumble.
"Moth-the-lantern-is-out-you-should-not-be-going-this-fast," Evie protested brokenly as his gait threatened to buck the Fae from the Ridgeback's head. She tried to get airborne but slammed into one of his horns before she could gain wing clearance. The impact stunned Evie, causing her to slide down his forehead, at which point Moth's body was forced into a headlong run.
"It's not me!" he tried to shout as Evie's hindquarters slipped past the base of his snout.
"HOLD ON, EVIE!"
The Ridgeback sprinted through the pitch black at reckless speed, the Fae clinging desperately to his snout with everything she had. Were they even still in the forest? How long had they been running? Time lost all meaning within Moth's endless sprint through the terrifying void. Finally, a dim glow appeared in the distance, compelling them forward. As they approached, he could make out a glowing ring of...undergrowth? Weeds? Evie squawked as Moth, who'd been heading straight for the center of the ring, abruptly stopped a snapper's length away from the circle.
Evie, however, did
not
stop. The force of their flight flung the frantic Fae into the middle of the ring where she landed with an undignified
splat!
She struggled to stand, but quickly found her wings weighed down with a sticky, murky substance. Evie clawed desperately for purchase in the goo, but slipped and landed on her back. As if in response, a chorus of laughter ripped through the darkness. Many, no, thousands of tiny voices to match the tiny eyes surrounding them. Their fiendish delight filled the air—and all of it directed at Evie.
The glowing weeds that encircled Evie's muddy prison began to undulate and rise around the stuck Fae, forming twisted giggling figures out of the vines and leaves. Evie's fans flared in fear and Moth watched with nauseating horror as the circle closed in on his friend. The twisting figures seemed to blur in a dizzying display around the now babbling Evie.
The glamour fell away, revealing its true nature.
Veilspun!
Evie let out a horrified cry then suddenly went silent as she disappeared under the mass of Veilspun. One separated from the group of ancient legends that the Fae had so foolishly disparaged and flew straight to Moth. "
You!
Shadow
dragon! You
will
answer my questions!"
The ancient dragon was small—
no bigger than Evie
—and held aloft by elegant insectoid wings. Her lush mane fell in a cascade over her form while individual tendrils floated within the air currents created by her wings. Moth gazed at the bobbing Veilspun, captivated by the hypnotic interplay of her wings and mane. His head began to sway as his giant wings drooped and limbs buckled. The last thing he heard before losing consciousness was the exasperated voice of the ancient dragon:
"Do you younger breeds have
any
idea what you've done?! You couldn't leave well enough alone, could you? You just
had
to go and fix that blasted portal!"
Wispwillow Grove is fun for play,
But into the forest never stray
Lest the Veiled Ones take you!