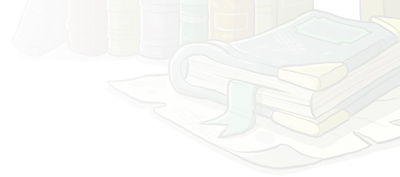 Subterranean Secrets
A rare find...
WRITTEN BY
Aequorin
The earthen magic worked itself in spirals around the newly created dragon's head, carefully crafting what would eventually be a lush, coiled mane, and the crowning glory of Earthshaker's youngest children. Satisfied with the sculpture, the earth deity reached forth to raise the living statue up and out from the ground, positioning the last of his new dragons in the center of the chamber.
THE ELEMENTS SURGE. MAGIC OVERFLOWS. THE OCEANS ARE SILENT AND THE LANDS SCREAM WITH POWER AND ABOMINATION.
The stone dragon shook, confused. He felt his confusion echoing in his siblings throughout the chamber.
I HAVE GIVEN YOU THE ABILITY TO SENSE THE RETURNED. YOU MUST PROTECT HER AND THE REST OF OUR FAMILY—YOUR SIBLINGS. WARN THEM. GUIDE THEM AWAY FROM THE DANGER WITHIN. GUIDE THEM TO SAFETY, HIDE THEM, OR YOU WILL ALL BE TAKEN.
Tremoring in confusion, he was having difficulty separating his thoughts from the growing weight of the Earthshaker's whirling emotions.
The chamber began to take visual shape around them, not as a vision, and not as a map of stone, but as a room in a plane of existence. Vibrations of alarm began to rattle discordantly off him as he felt his stoneshape shift, and he could feel similar emotions rising from the others. In response, the elemental god sent calming vibrations gently rolling through him and his siblings within the stone.
YOU, MY OBELISK, ARE MY CHILDREN IN YOUR OWN RIGHT.
The vibrations changed frequency, carrying information to the new dragons, teaching them about life on Sornieth, their fellow dragons, the denizens of the earth, sea, and sky, everything they needed to know.
His vision filled with an image of an elderly dragon kneeling in the remains of an ancient structure once lost to time. She was pale, almost wizened. Despite her exhausted posture, her expression was one of intense focus. He watched her press a withered claw against the ground and gasp. Her jaw went slack and she sagged forward. His stoneshaped heart twisted in fear. Did her fragile body give up? Did her lifeforce just expire before his eyes? And then the elderly dragon's eyes snapped open, hard, determined, and...joyful? She picked up her intricately carved wooden staff and slowly raised herself upright, until she stood fully on her back legs. A wind kicked up, flaring and rippling out her robes, creating an impressive figure. She turned to face the dragons behind her and pounded the ground with the butt of her staff three times.
"HE IS HERE!"
she cried, her voice ringing out proud and strong.
"SEND WORD TO THE FLIGHTS. THE EARTHSHAKER HAS CALLED OUT TO US, AND TO
ALL
DRAGONS OF SORNIETH.
WE DIG!
"
VELYA.
The stone dragon was overcome with a sudden wave of paternal love and profound affection for the old dragon. But beneath it lay anguish, grief, and deep fear that he failed her.
How could I have failed her? I don't even know her!
PLEASE, MY CHILDREN. PROTECT OUR FAMILY. I MUST GO. THIS THREAT MUST BE FOUND.
—
"Hello, Velya! My name is Mirth and it's
wonderful
to finally meet you!" Mirth greeted the elderly dragon with a joyful grin. He didn't know why the Earthshaker chose him to change first, but he did, so that had to have meant
something!
He looked over to the quartet standing behind her—
Armik, Galford, Tetra, Edgar!
—and then to the crowd further back, close to where the expedition had first entered their chamber. "You might want to cover your ears. My siblings are about to wake up and I'm pretty sure we aren't exactly a
quiet
group out of stoneshape."
As if to punctuate his point, several Obelisk statues began to crack, shattering as their stoneshapes were discarded, with the others swiftly following suit. The dragons within emerged, joyously declaring their entrance into Sornieth with a roar that shook the mountain above!
—
...forgive me, for this burden...