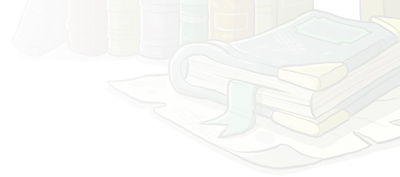 A Letter To Our Community
Our 7th Anniversary Celebration is less than a week away and we're feeling less than celebratory. As a team we've decided that while we will move forward with the planned feature release and recognition of
Flight Rising's
7th anniversary, it won't be a celebration like it has been in the past.
We've discussed our plans for Monday June 8th and we've discussed the events happening nationwide in the wake of George Floyd's murder. We don't know what's going to happen between now and our scheduled anniversary event. While we remain dedicated to being an online space where players can visit as an escape and for entertainment, we also can't pretend the day to day is operating as usual. Because it isn't and shouldn't, until there is justice.
George Floyd. Ahmaud Arbery. Breonna Taylor. David McAtee.
Four Black Americans murdered by the original sins of our country—Racism and white supremacy. Across the nation, in cities like Minneapolis, New York City, Philadelphia, Seattle, Boston, Los Angeles, Portland, and our own capital, Washington D.C., we've seen peaceful demonstrations turn violent. But this violence isn't due to the choices and actions of Americans peacefully exercising their 1st Amendment Right. It's been
the choices and actions of these cities' leadership and police departments that are escalating the peaceful demonstrations
—demonstrations that are demanding racial justice and an end to police brutality—into riots and violence.
As for us, our
Terms of Use
and
Rules & Policies
couldn't be clearer:
We do not tolerate hate speech, hatred, and discrimination on our site and within our community.
Furthermore, we have
zero tolerance
for any content that celebrates, glorifies, or otherwise promotes the vile ideology of white supremacy.
This is our corner of the internet. Our space.
If our stance should upset you, if you're reading this and you think we're being unfair and discriminating, we have one thing to say:
Feel free to leave. You aren't welcome here either.
We condemn the murder of Black Americans. We condemn the racism and brutality the police in our country so openly displayed. They must be held accountable, and justice must be served.
And non-Black people have our own obligation and duty:
To be anti-racist.
Because Black lives matter.
George Floyd.
Ahmaud Arbery.
Breonna Taylor.
David McAtee.
Eric Garner.
Trayvon Martin.
Terence Crutcher.
Tamir Rice.
Mike Brown.
John Crawford III.
Freddie Gray.
Tanisha Anderson.
Philando Castille.
Alton Sterling.
Walter Scott.
Rumain Brisbon.
Sandra Bland.
---
Want to help but you're not sure what to do?
Demand police accountability from your legislators: local, state, and federal.
GoFundMes for the families of:
If you live in the cities affected by riots and violence, you can volunteer to:

Help with the cleanup efforts.
Help your neighbors get the necessities they need and may not have access to.

If you feel safe and are able to, join your locale's demonstrations.