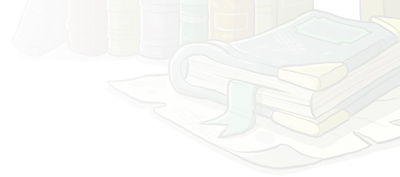 Welcome, Warriors!
Written by Aequorin
WARRIOR'S WAY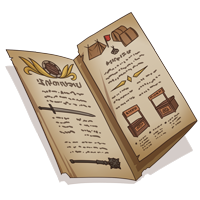 Welcome one and all, dragons and Beastclans, to the first ever Warrior's Way!

Here is where the mightiest and most ferocious will battle it out in a series of matches for the right to claim the title of Champion and Master Warrior of Sornieth!

1
---
Rules
NO UNAUTHORIZED BRAWLS OR BITING
It
doesn't matter
if your clan has a long and storied history with that particular clan or group over there. And
we don't care
if you were
just
facing off in a territorial dispute a fortnight ago.
Keep your paws, claws, teeth, flames, weapons, innate magics, scroll magics, divine prayers, tail whips, stomps, etc to yourselves if you aren't in a match.
2
UNAUTHORIZED "SPARRING" IS ALSO PROHIBITED
Legal minds and scholars from Arcane and Lightning are just waiting to hear why
your
specific unauthorized brawl was
just
harmless "sparring."
If you wish to spar with a member of your clan or group, you may do so in the Practice Pens.
FIGHT FAIR
No cheating, no sabotage, no killing.
3
COMMUNAL MEALS
Participants can find the mess tents behind the battlefield. Food is available to participating warriors at all times throughout the course of the event.
4
To ensure there are no "accidents" between dragons and Beastclans,
there are separate tents for each.
The dragons' tents are marked with gold flags and ribbons.
The Beastclans' tents are marked with red flags and ribbons.
DO NOT GO NEAR THE OTHER GROUP'S MESS TENTS. FULL STOP. NOT EVEN TO SNIFF. THE FOOD IS THE SAME, WE PROMISE.
LODGINGS
Dragonkind and Beastclan are
housed on opposite ends
of the venue. This is to prevent unauthorized fighting and "accidents."
Dragons: Starting at your mess tents, follow the path lined with gold flags and ribbons. You will find a variety of accommodations suitable for dragons of all types.5
Beastclans: Starting at your mess tents, follow the path lined with red flags and ribbons until you come to a clearing with a large cave and another series of tents.6
WARRIOR'S WAY PLAZA
Warrior's Way
welcomes crafters, merchants, weapons and metalsmiths to sell and trade their wares in the Plaza, located between the entrance, Practice Pens, and battlefield.
7
You can't miss it. You
literally
have to walk through it to go anywhere else.
Warriors seeking to upgrade or acquire new weaponry or defensive items may visit the Plaza at any time
after sunrise until sundown
. As dragons and Beastclans are able to freely mix in this area, please see the
rules on the first page of this pamphle
t for more information on the expected conduct while you browse and buy.
SPECIAL REWARDS FOR THE VALIANT
Soldier's Supply chests can be found or won in battles or preparations for those battles.
These crates contain memories from your time here at the contest!
8
---
If you have any questions or concerns, please don't hesitate to reach out to Willow—
who just handed you this pamphlet
—or any
Warrior's Way
event staffer, as identified by their lanyard, for more information.
Thank you for participating in the first annual Warrior's Way! We hope you enjoy your time here with us!


---
1 With more funding, we could offer even better accommodations and prizes. Part of the Champion's duties is securing future funds via promotional tours, "training" other interested warriors, and acting in a manner consistent with such a prestigious (if new!) title. Travel costs, accommodations, and a moderate stipend are included with your duties as Champion and Master Warrior of Sornieth. Your participation in
Warrior's Way
is your binding agreement to perform these duties should you win, until the next
Warrior's Way
title holder is named.

2 The budget is SPENT and if you destroy it, you bought it. You'll also be disqualified and ejected from
Warrior's Way.
If you disagree with this rule, please do feel free to take it up with Willow, who is also our accountant. She's the large and well-armed light green Guardian. IWillow will be more than happy to explain our budget constraints to you in...
painful
...detail.

3 Look, we're all here for the same reason—with the elemental upheaval across Sornieth, civilian and military leadership for dragons and Beastclan alike have bigger concerns at the moment than territorial disputes. If you want to fight, you do it here and you do it for honor, prizes, and the chance to have a sanctioned smackdown. Just do it fairly and don't cause loss of life. All of Sornieth is watching. IWe hope…

4 In case you were wondering what happened to the budget.

5 Through a generous donation from the Oculus of the Eleven, spell scrolls to simulate the sensation of sleeping underwater or in a lava pit are available through Willow for any dragon who needs it. (See footnote 1)

6 Talona did not respond to myour query in time. We here at
Warrior's Way
hope to provide our Beastclan participants with more comprehensive lodgings in future years. (See footnote 1)

7 For a deposit of 75000 treasure, 1500 gems, and a 15% cut of all sales made during the event. No exceptions. Complaints should be directed to Willow.

8 As already noted in footnote 1, maybe next year and with a bigger budget we could even get a merchant like Joxar and his Festive Favors stall! All depends on you and how this year goes...so follow the rules, fight fair, and act like you're already Champion and Master Warrior of Sornieth. Thank you for your understanding, and for your cooperation in this matter. —Cheers, Willow.